A follow-up to my vintage 1980 8" Meade LX all set up for an evening of star-hopping. It now sports a right angle finder fitted with a Meade wide field 20mm RG eyepiece...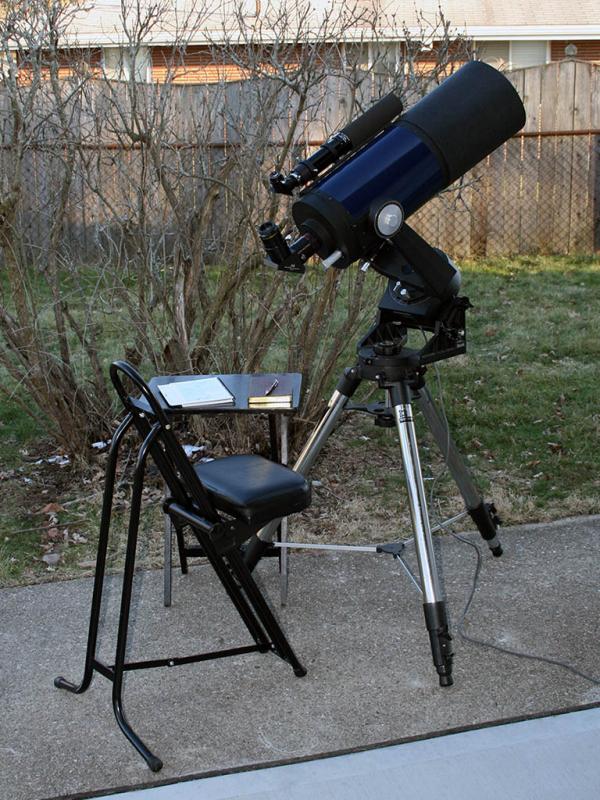 Note the line cord hanging out the bottom.

Wonderful old scope!
Edited by jgraham, 16 February 2020 - 05:35 PM.