]I just added built in Bluetooth functionality to my Sirius EQ-G. After some tinkering and trying a few different things I got it to work with SkySafari flawlessly! It connects and works every single time and there are no messy wires because the bluetooth chip is built into the hand controller. It even keeps the original serial functionality so that I can still plug it into a serial port and connect it to my PC.
US seller of the chip, for those who are interested:
http://www.ebay.com/...=STRK:MEBIDX:IT
You have to send the chip some commands through a serial terminal to Change the name of the Bluetooth signal to "Sirius EQ-G" and send the "AT+ENABLEIND0" to ensure it behaves well and can connect with the scope. I removed the DB-9 Connector from the chip so it would fit inside the controller case. after some head scratching i figured what wires go where on the board and just soldered them in. I stole power from the hand controller and used a 5v voltage regulator (NTE977) to step down the voltage from 12v.
I'm actually surprised at how perfectly it works and with no visible wires at all for a cost of only $14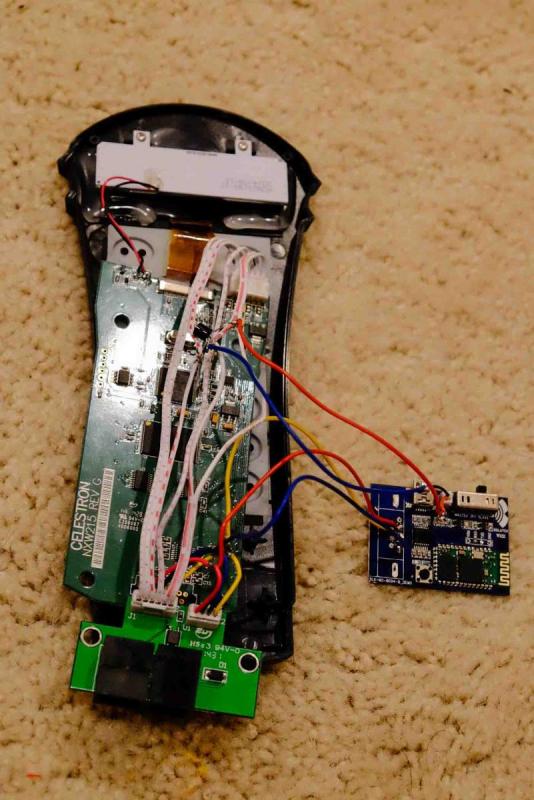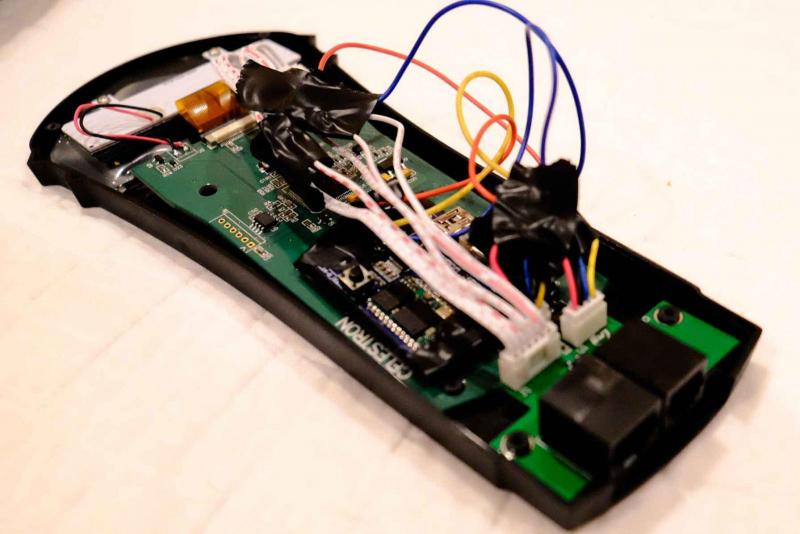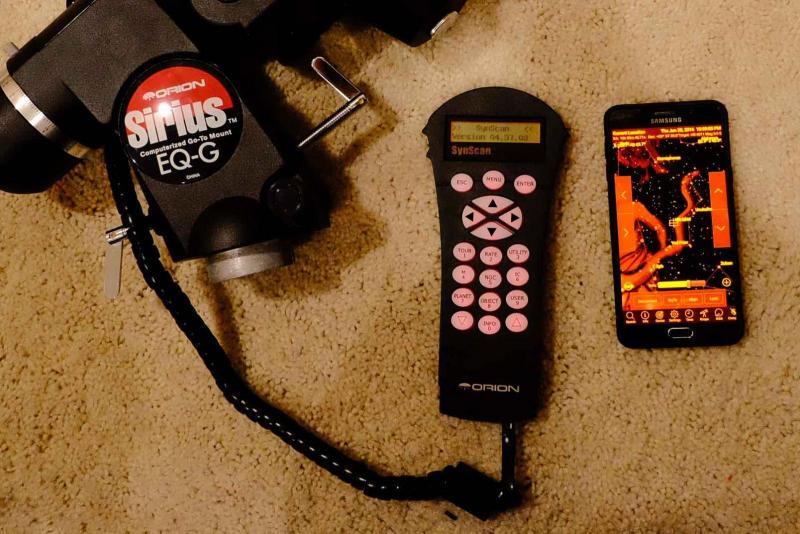 Edited by dthomp87, 30 June 2016 - 11:58 PM.