The Baader zoom is known for it's great versatile performance with h-alpha. Unfortunately as many of you Lunt 50mm owners know, it does not reach focus with the scope due to a lack of in focus. I saw saguaro's post here: http://www.cloudynig...m-pt/?p=6476959 but the adapters would set me back $40+. I went ahead and ordered a shorter eyepiece holder for the blocking filter- one that is 15mm tall vs the 30mm height of the original. Made sure to get one with setscrews to protect my eyepiece barrels from scratches.
Arrived from China surprisingly fast- 9 days from the day I ordered.
Box
The pieces.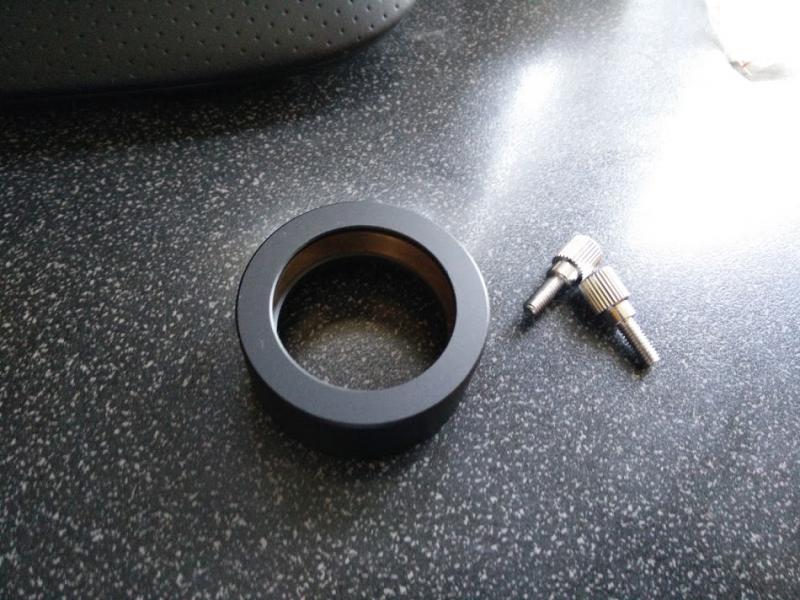 Edited by Cometeer, 12 August 2016 - 05:15 PM.