I'm a little embarrassed to post this here, because the end-result won't be close to a single exposure from a cheap DSLR.
Here's what I've managed so far with an iPhone 6s, digiscope adapter, and a 5" Newtonian reflector.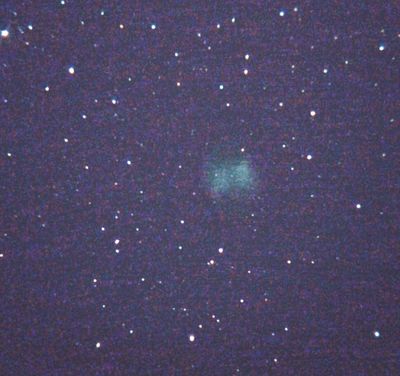 Dumbbell Nebula (Stacked and stretched like crazy!)
I use NightCap Pro to take afocal 15-second exposures.
If anyone else has taken any smartphone photos please post, and tell us what techniques/software you used. I'm really interested in what some of the newer Androids can do and what apps they have for low-light imaging.
Edited by ecauble, 22 September 2016 - 02:29 PM.