I have been using my ASI1600mm-c with a ZWO EFW when I decided to try some solar imaging. I attempted to unscrew the camera from the EFW being careful to hold the face, not the body, of the camera. In spite of my efforts the face unscrewed about a quarter turn. I screwed it back on and was finally able to get the camera off the EFW. My first solar sub showed debris in the camera. Opening it up I saw this: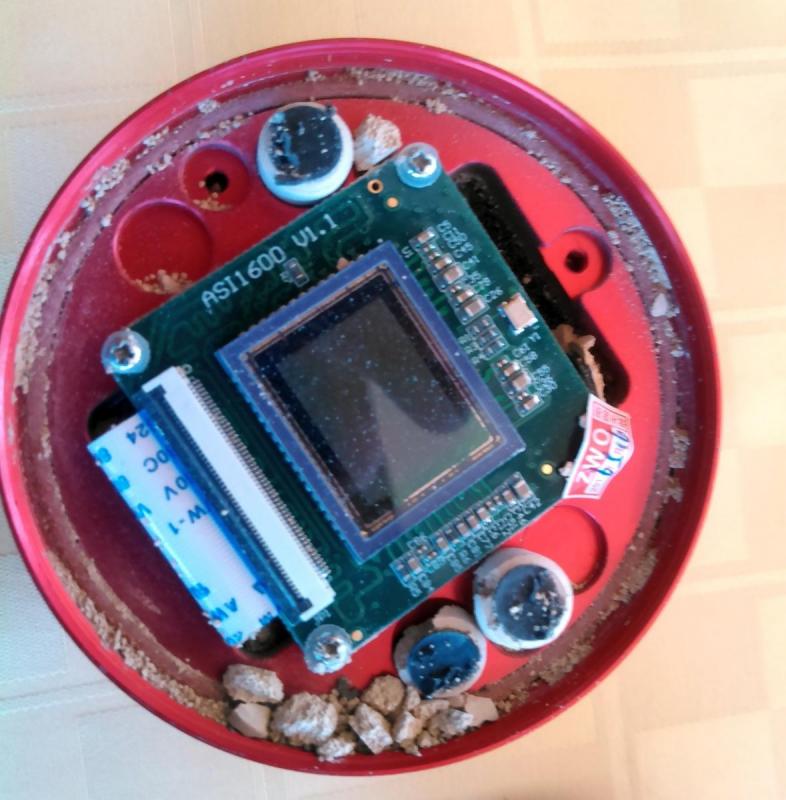 I spent some time cleaning it out and reassembled with the back up desiccants. I put tape along the seam between the camera body and face but there isn't much room to catch the shoulder of the face and avoid the cooling slots.
I've been generally happy with ZWO products but having a screw on face without any lock and loose desiccants that are prone to crumbling is, IMHO, just poor design.