Hello, I am Hyuk Ryu from Seoul, South Korea. This is my third cloudynights forum posting.
Recently, I finished my third miniature telescope project since 2010. 1/16 scale miniature of Vixen FL80s on GP mount. It was full scratch building.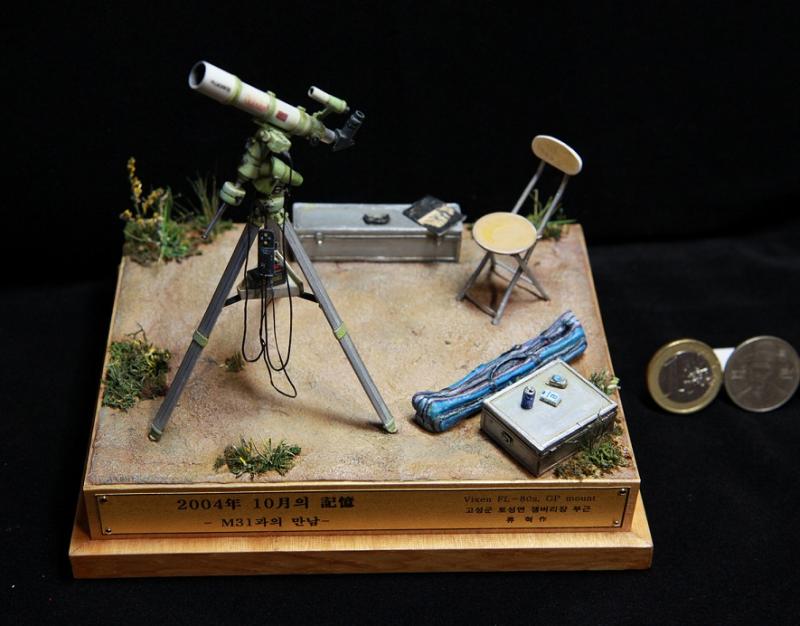 It was October 2004 that I saw M31 Andromeda galaxy with a telescope for the first time. So, l made a small diorama with FL80s miniature depicting that moment.
The title of this miniature is 'The memory of October 2004 - encounter with M31.' (2004年 10月의 記憶, M31과의 만남)
In this model, there are Vixen FL80s refractor telescope, GP equatorial mount with dual motor and DD-1 controller, Korean edition of 'Turn left at Orion', aluminum telescope case, equatorial mount case, tripod bag, and small items.
I also made the miniature of 14.5 inch home built dobsonian in January 2010 and the miniature of TOA-130F in January 2012. Pictures of those miniatures are as belows.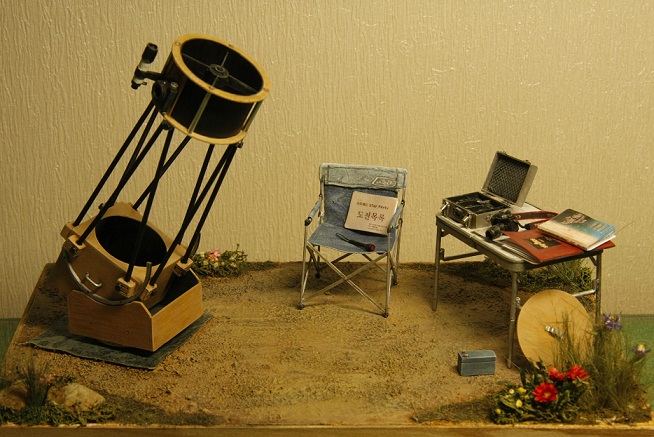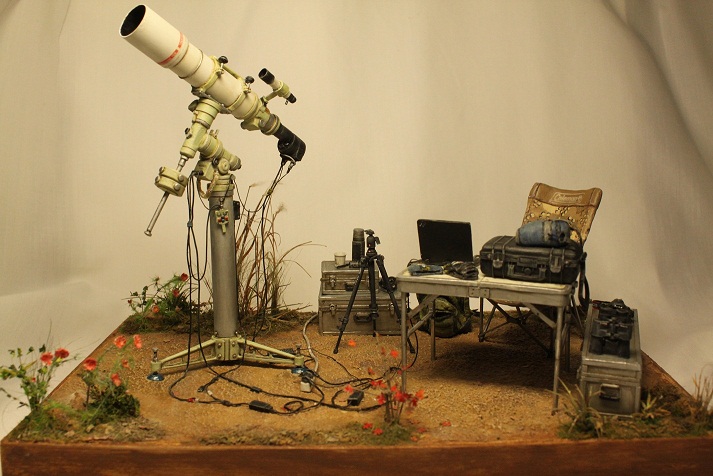 I can't upload more pictures because of upload file size limitation.
Clear skies~!!!