Ho yess, the show of this quasar is probably off for a while.
The weather is bad here, it's cloudy, so I write and draw!
Here's a kind of summary about this observation.
Between December 2, 2016 and January 18, 2017, I had quite a chance with 33 beautiful nights.
The curve of the light here bellow is based on some of my 60 estimations, all realized directly through the eyepiece. The magnitude related material used is also shown.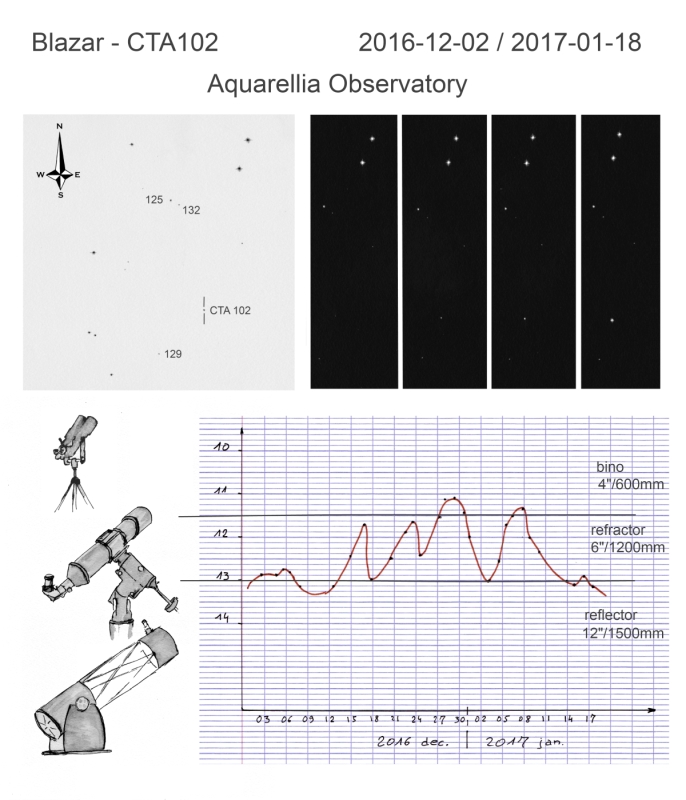 I hope you like my souvenir ?
This particular topic, the messages from you all, and the visual follow-up of this extraordinary object gave me a lot of satisfaction.
Clear sky,
Michel