My last efforts at the Crab Nebula were posted last year. I used the same system for this image but upgraded the guide camera to a Starlight Express Ultrastar which gives a wider field & bigger selection of guide stars.
The image below is 12 hours, 3 hours in each of LRGB using an Atik 460 and Baader LRGB 2" filters. Direct guide on a Paramount MX+ using a Celestron C11 Edge & Innovations Foresight ONAG
Let me know what you think of the image. I avoided narrow-band as I did that last time!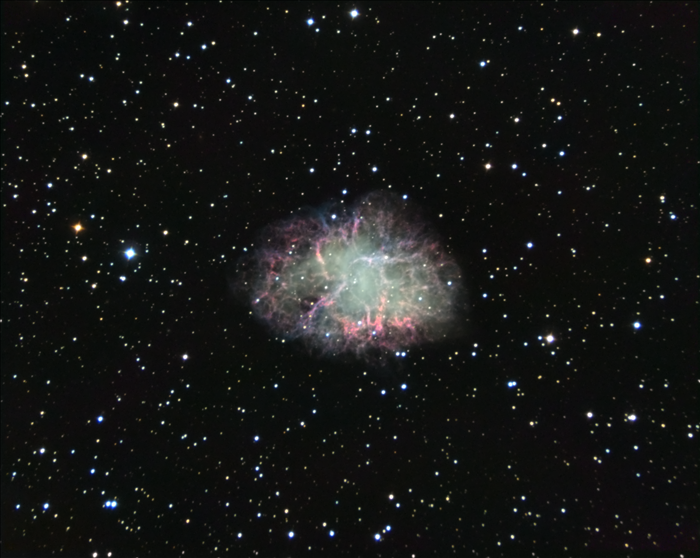 A bigger image is here https://www.dropbox....1_LRGB.png?dl=0
Clear skies to you all! (I rarely get them!)
Edited by pyrasanth, 09 December 2016 - 07:59 AM.