This is the mirror in my 14.5" TeleKit, but it's not the original scope for the mirror. It was from a Sky Designs scope in the early '90s (I was the fourth owner at least). I've been told "D. J. Arthur" is Danny Arthur from Fort Worth Texas, which makes sense, as Sky Designs was located between Fort Worth and Dallas, IIRC. 65.5 in. is indeed the focal length.
But does anyone have any idea what "SD194" means?
Also, I've seen another 14.5" Sky Designs mirror posted for sale and the seller said it was Pyrex (that ad also mentions Danny). Not that it matters (to me), but is there any way to tell?
I'd ask Danny himself but I have no idea how to find him.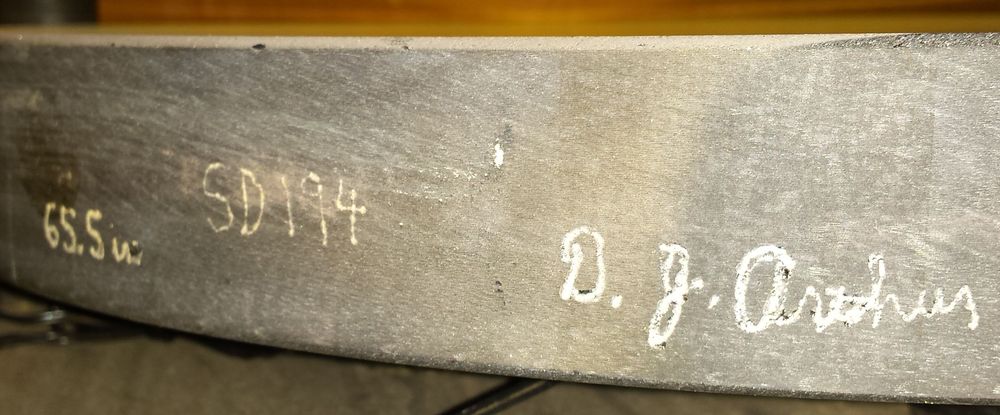 Thanks.