Here's a few first light shots with the Rising Tesch IMX224.
My first time with a USB camera, and so still climbing the learning curve with the camera and Sharpcap.
All images were taken with a SV70ED (F6) on an SLT mount in a red zone. Temperatures were in the low 30's (F). I used Sharpcap 2.9 with the drivers as supplied with the camera (ToupcamAstro)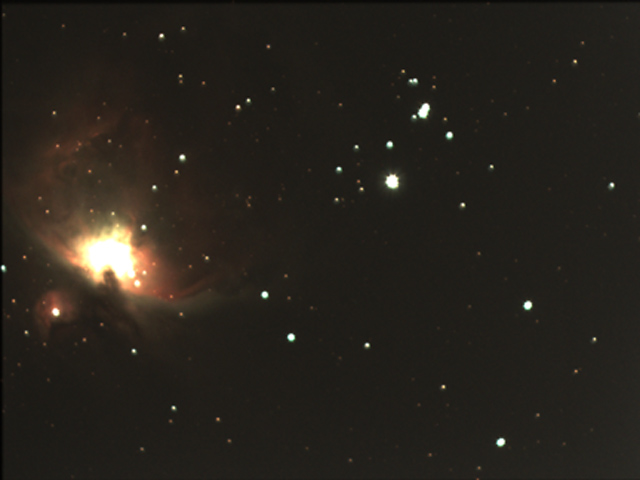 M42, Stack of 16 4s subs. Optolong UHC filter. This is before I figured out how to properly subtract a dark frame.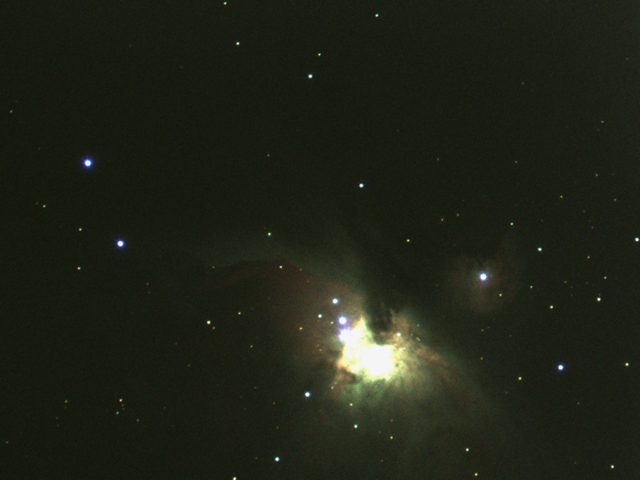 M42, 8 second capture. No FR, no UHC filter.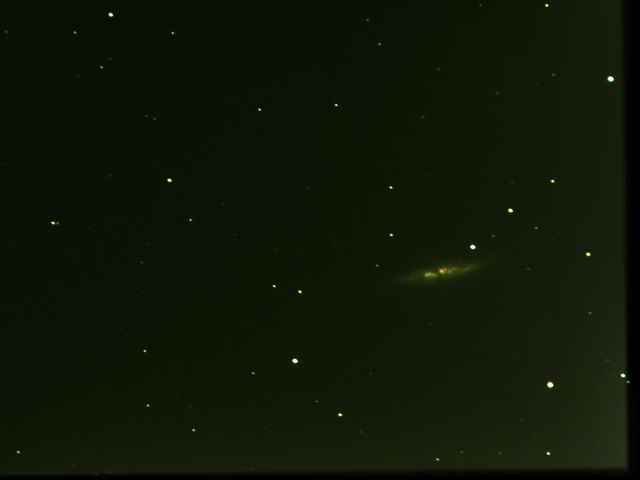 M82, stack of 23 8s subs. No FR, darks subtracted. No UHC filter.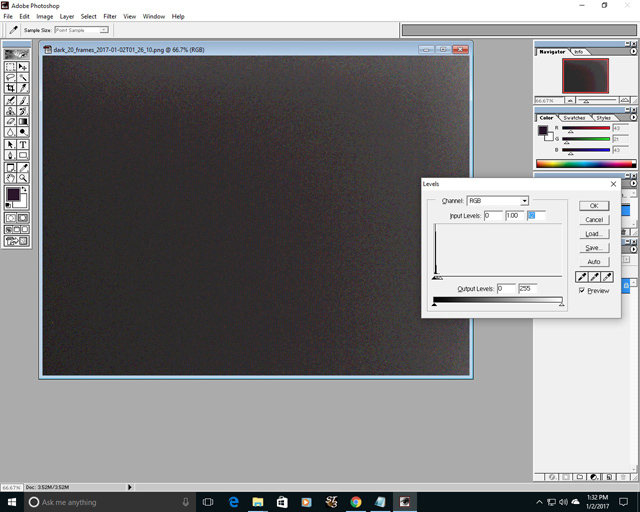 An average of 20 2 second dark frames, with histogram stretched to show lower end of scale (0 to 12). Mean of 2.4, Median value of 2, Standard deviation of 0.64.
I hope this is useful. Let me know if you want any more specific info.
j
Edited by nic35, 02 January 2017 - 01:58 PM.