It survived the long journey from China to my neck o' the woods; not a major dent or a tear at all on the box anywhere...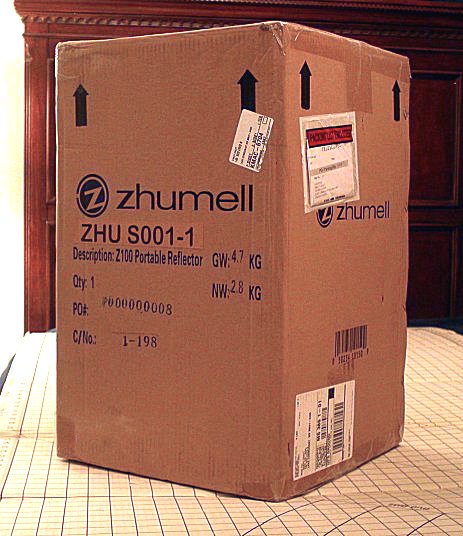 UPS sure did take its sweet time in delivering this.
Upon opening the box, the manual presents itself. Alas, no collimation instructions within...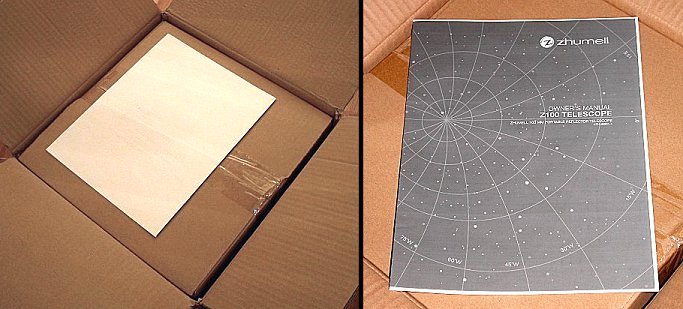 The telescope itself nestled inside the inner box...