On Dec 25th, I ordered a new set of 100mm 90° Semi-Apo binos with the new APM center mount which was would be available in two to three weeks. I decided to wait the two weeks to have both items ship together. On January 2nd, before my items shipped, I decided to cancel the center mount for fears it wasn't going to be sturdy enough and pay the extra $$ for the newly designed AMP fork mount. Both items were in stock and they shipped out this past Monday the 9th.
Today, four days later, I got home to find this in the living room
A smaller box tucked in the big box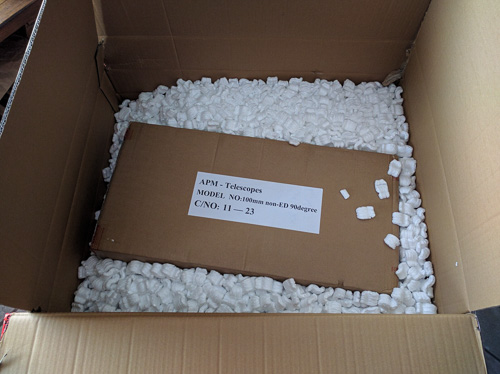 and hidden in the popcorn, a big bubble wrapped thing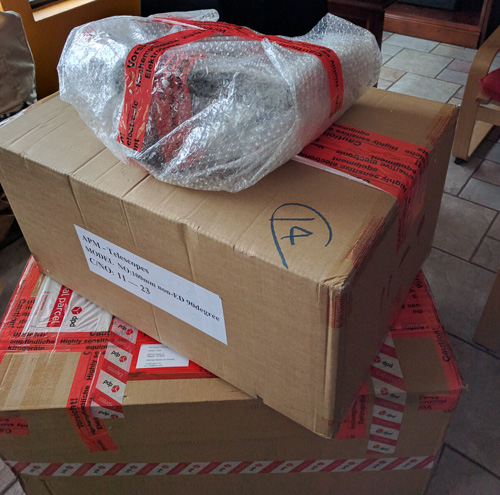 In the bubble wrap was this thing of beauty (sorry, I missed the focus a bit)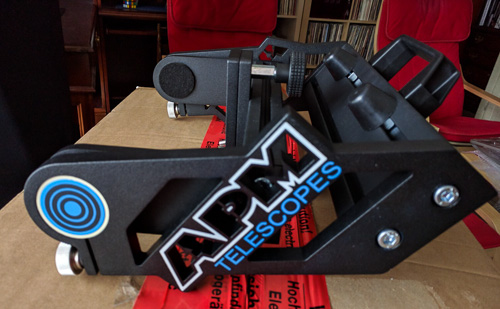 The mount is solid and beautifully machined. It's cool how the APM letters on each side are actually carved out of the metal. Nice handle and big, easy to grip knobs.
To be continued... I'm out of picture space.
Edited by rockethead26, 14 January 2017 - 12:26 AM.