I've used Mark Jordan's Stardeck page as well - very helpful. Do let us know how guiding goes for you when next you're able to get out.
Guiding continues to elude me. My OAG no longer seems to be in focus with the main cam and some bad seeing meant that I kept losing my guide star. Resulting images were a mess. Threw away 75% of the subs I took last night, but still got a very noisy low-quality image out of it. Honestly amazed I can see anything with 14 minutes of total exposure time!!
One big surprise after the mount tuning: My first alignment star was in my field of view. I don't recall this *ever* happening before. And nearly centred. Wow. I hope that continues!
NGC 7000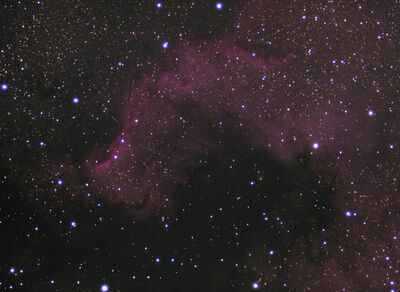 Edited by ThatsMyCoffee, 01 July 2019 - 02:18 PM.