Please join me in congratulating RRod for winning the site-wide Astrophotography/Sketching contest for December 2016.


He represented the DSLR & Digital Camera Astro Imaging & Processing forum with his fantastic image of LBN 437 (Dorshner-Gurlter 187).
Click on this link to be directed to the congratulatory thread.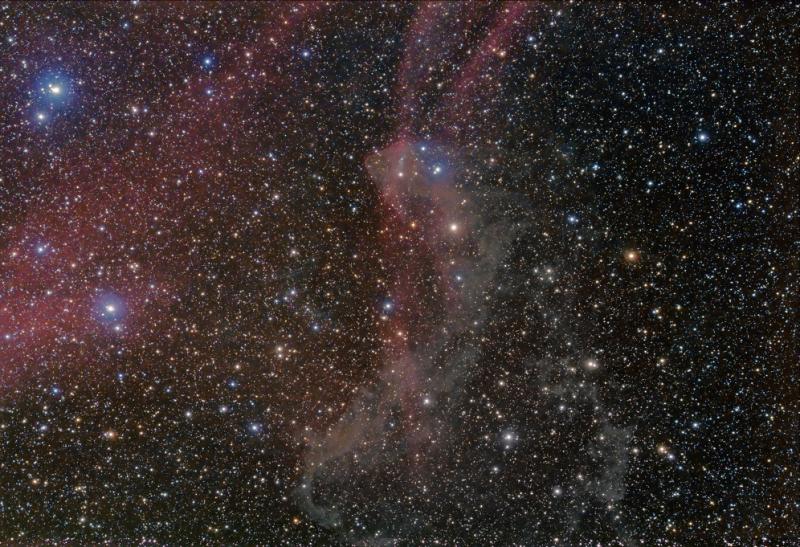 RRod
LBN 437 (Dorshner-Gurlter 187). Nebula in Lacerta
Date: December 2, 3 and 5th
Place: Green Bay and Pulaski, WI
Photo details:
This picture is a combination of RGB and Ha to enhance SH126
Camera: Mod Canon T2i and Mod B&W canon Xsi
Telescope: WO 98mm + FLAT4 reducer
Mount: Losmandy G11
Autoguider: Orion SSAU + 50mm Orion finder
RGB: 7h total integration time, 4 and 8min subs ISO 1600 and 800. 15 Flats, 20 darks and 15 bias
Ha: 4h total integration time, 25 min subs ISO 1600.
Software:
Acquisition: EOS backyard
Calibration, alignment and stacking: Registar and DSS