Am I getting the most out of my telescope and digital camera when imaging? Are you?
I decided to find out for myself - by experiment and linking those results to theory.
Experiment: Using a single telescope, several focal reducers & Barlows and two video cameras capable of binning 1x1, 2x2 and 4x4 pixels, I investigated the resolution limits imposed by the focal ratio / pixel size.
Theory: I compared the experimental resolution limits of focal ratio / pixel size to theoretical resolution limits of the number of pixels across the diameter of the Airy disc.
Resolution Experiments
For a target, I chose the small white printing on black background from a box of computer diskettes. I positioned the box about 27 feet (9 meters) from the telescope objective lens. I illuminated the box with two lights, set about 45 degrees on either side of the box.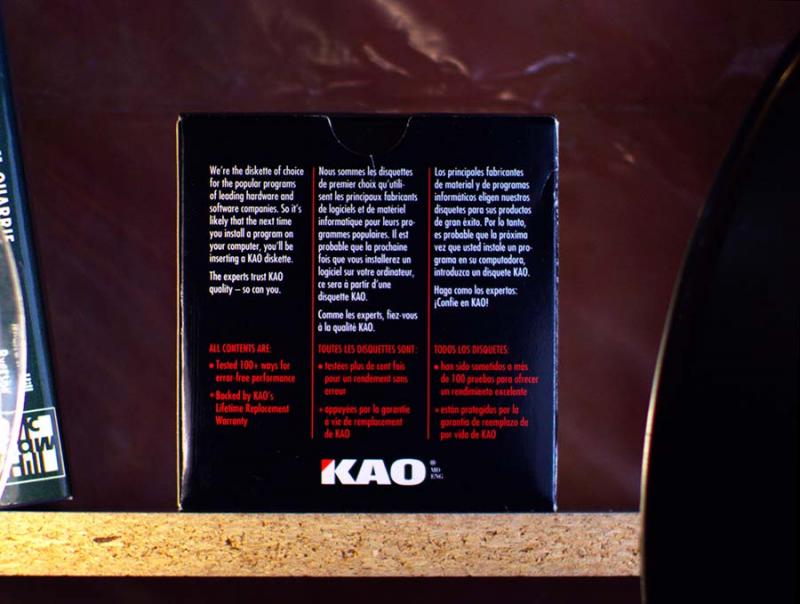 Note: I was all set up with a green filter to conduct my tests in semi-monochrome green light. But then I thought, I don't image in monochrome; I possess only color cameras. The only time I shoot with a green filter is for sun spots in white light using the green filter to bring out surface granulation. So I tossed away the green filter idea and conducting these experiments in white light with color cameras - just as I would normally image the moon, planets and deep sky objects.
Experiment #1
Telescope: Williams Optics 66mmED telescope (f/# = 5.9, focal length = 389mm)
Camera: Celestron NexImage 5
5 Mega pixel Color CMOS Sensor 1/2.5" format (5.7mm x 4.28mm 7 mm diagonal)
Pixel Size 2.2 micron square, Camera Resolution to 2592x1944 pixels
I took short 10-frame videos of the target at various focal numbers (f/#'s). I later converted the videos into ten 'tif' format images and took the first frame as the image to work with. Each image was scaled up or down to be 280 pixels across for presentation here.
Focal number: Focal number, also called f-number (f/#) is the ratio of objective lens focal length divided by the diameter of the objective lens.
e.g. The telescope here is a Williams Optics 66mmED. It has an f-number of 5.9 and a focal length of 389mm. Thus, f/# = 389mm / 66mm = 5.9
To achieve different focal numbers, I inserted different focal reducers, Barlows and extensions into the optical-imaging train. The actual magnification/demagnification effect was determined by measurement of the increase or decrease in size of selected portions of the image. I managed to change the f/5.9 telescope over a range from f/2.54 to f/41.4. Further, by changing the sensor binning factor from 1x1 to 2x2 and 4x4, I was able to vary pixel size from 2.2, to 4.4 to 8.8 microns.
Figure 1 shows the images obtained at ratios of f/# / pixel size from 0.29 to 2.68.