Cepheus OB-Associations
Looking at the near solar neighbourhood, there are several galactic structures (besides the OB-associations Orion-1 and Perseus 2-3), that I'd like to visit in this context. To name a few close by open clusters inside the 500 pc limit of the Gould Belt: Cr 359, Cr 65, CR 132, Cr 121, Tr 10, Mel 111, NGC 752. There are also close by in the Orion Spur of our galaxy some interesting emission nebulae (HII regions) listed in the Sharpless catalog, such as the large supernova shell remnants Gum 12 and 16, of the same type as Bernard's Loop (Sh 2-276), the Lambda Orionis Ring (Sh 2-264) and the California nebula (Sh 220/NGC 1499).
To proceed with my OB-association survey, I will however now step outside the 0.5 Kpc playpen, and direct my attention towards the major OB-associations in Cepheus, at a distance of ~850 pc (and later on, the more distant "Winter OBs" in Aur, Gem, Mon and CMa) :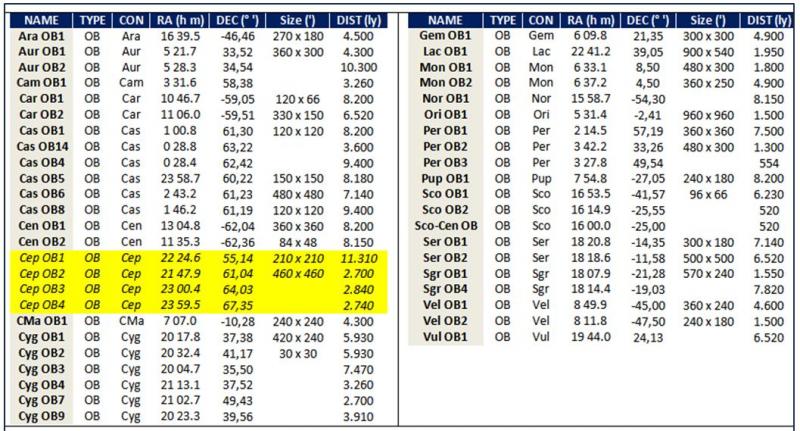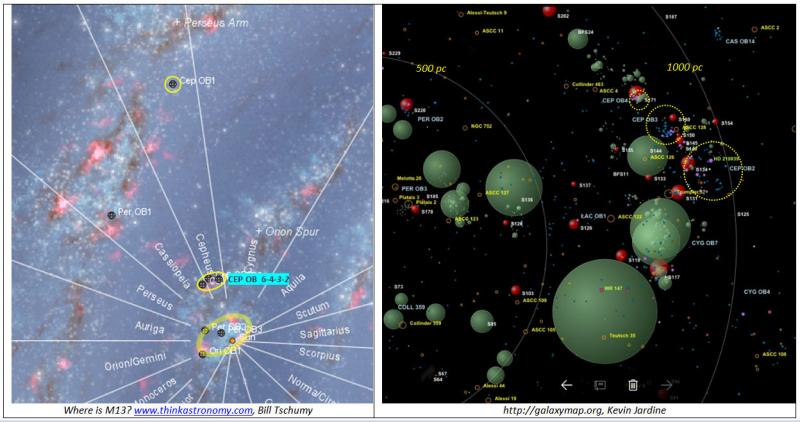 *click* (my annotations)
Allan
Edited by AllanDystrup, 20 February 2017 - 04:04 AM.