Nice view of Venus last night with the D-K but Mars too near rooftops before I could pick it up.
Tonight it did not clear soon enough for another shot at Venus with the big scope – so set up
the other end of the garden with the SW refractor. Mars was so crisp I concentrated on that;
and just in time before cloud arrived.
Dave.
Edit Note:The Venus views are North-up / East Left - that Amici keeps messing me up.....!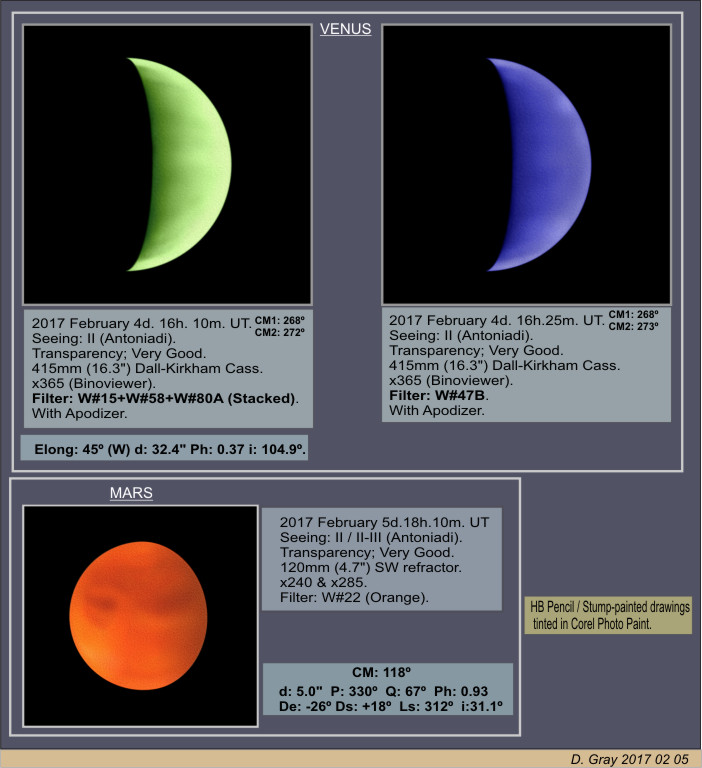 Edited by David Gray, 05 February 2017 - 03:00 PM.