I've had the ASI071MC-Cool for a few weeks and have had several extended sessions with it in conjunction with my 152mm f4.8 Mak-Newt + IDAS LPS D1 filter. The conditions have not been the most favorable due to clouds, but we have gotten some very nice live images despite the clouds . I image using the latest Sharp Cap Beta and AstroToaster software programs. The camera specifics can be had from the ZWO website:
https://astronomy-im.../asi071mc-cool/
Running this camera or any other for EAA takes a totally different approach than running it for long exposure Astrophotography. Not that the EAA exposures are necessarily shorter, they could actually be longer, but that the image quality just needs to be at a reasonable level so that it takes the minimal amount of stacks to present a respectable image. All my EAA imaging is primarily done for broadcasting on Nightskiesnetwork.com. So my goal is to put up images quickly and not extend the stacking times to perfect the image, just enough to get by. Now it's not to say I haven't spent some time on air exploring the results from extended stacks but that's not my norm.
So what is my approach for EAA broadcasting. Well it boils down to working at higher gain settings than would be used for AP where one would use zero or unity gain. For EAA I have been exploring the 300 to 400 level for gain. I'm finding that the exposure for a 400 gain can be in the 30sec to 60 sec range and yield reasonable results. But I've been actually favoring 250g - 300g at a longer exposure say 120sec to 180sec to be more pleasing to my eye. Part of the problem with what is pleasing to my eye comes from my evaluating the acceptable noise level in the images on my capture screen that shows more noise than what the viewer sees and I need to take that into account when I choose the working gain settings. If there were a noise reduction function in SC or AT then higher gain settings would be more useable.
I use SC 2.10 and set the camera to the native driver, Raw 16, Bin1, Auto WB, cooling set to -20C and gain set to what I'm testing for that evening. I don't use SCs stacking feature because I like the image controls in AT better. I use the built in histogram function in SC and set the exposure so that the peak of the histogram is somewhere between 15% - 25% from the left stop. The images captured in SC are sent to a shared folder with AT in fits format. I then stack, stretch and tweak the image in AT live while the stacks one by one are being broadcast. Generally I run 5 - 15 stacks. The total time for each image should come down once I find the combination that works best for my skies (red zone) and equipment.
Having used the ASI1600MC-Cool for several months I felt very comfortable using the ASI071. My initial impression has been that it is more sensitive than the ASI1600MC but also a little more noise at the same high gain settings. The ASI071 actually can achieve a lower noise level than the ASI1600 when at -15C or greater when used at unity or zero gain. The ASI071 has twice the full well, more dynamic range, 14 bit A/D output vs. 12 bit of the ASI1600. This makes the ASI071 an overall better choice for AP imaging. For EAA imaging you may not notice that much difference to warrant the higher cost. With my limited use of the ASI071 I feel that it provides higher quality images that I can see and if I want in the future to make pretty post processed images this camera is definitely a better choice. I always have felt that my modded T3i provided more detailed images than the ASI1600 but had more noise and thus required more stacks, not the most ideal for broadcasting. With the ASI071 I feel I have the same level of detail with way less noise that the T3i and will probably retire the Canon.
Here is a link to CN Image Gallery for some recent unprocessed images from my broadcasts:
http://www.cloudynig...01#entry7673699
and a link to my ASI071 Flickr album, some images have had noise reduction applied:
https://www.flickr.c...157679587372466
For comparison you could view the ASI1600 and T3i albums also found thru this link:
https://www.flickr.c...5399@N04/albums
ASI071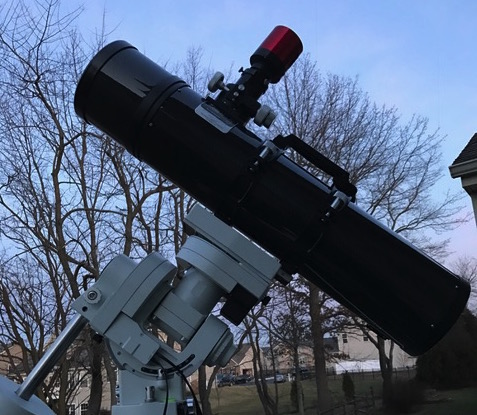 ASI1600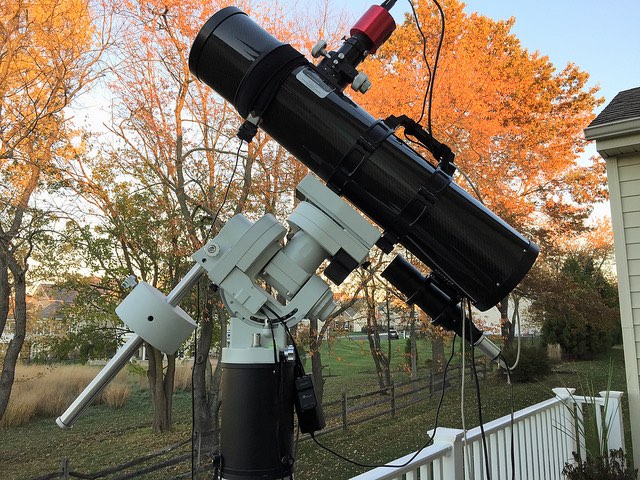 ASI1600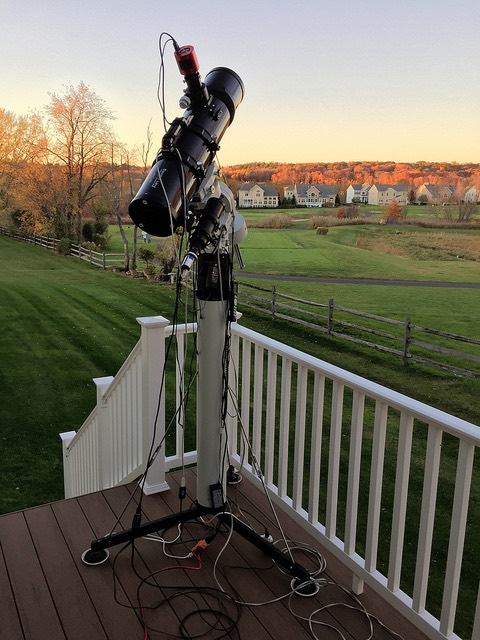 Edited by DonBoy, 06 February 2017 - 06:31 PM.