I had a microscope of sorts when young, then in 2002 or so I purchased a brand-new Leica BF200, made in China; for about $300, I think it was. I didn't get involved in using it very much, as I was working at the time.
Then, in 2005, we suffered through a house fire. The microscope was on a shelf of a bookcase, and covered.
Nonetheless...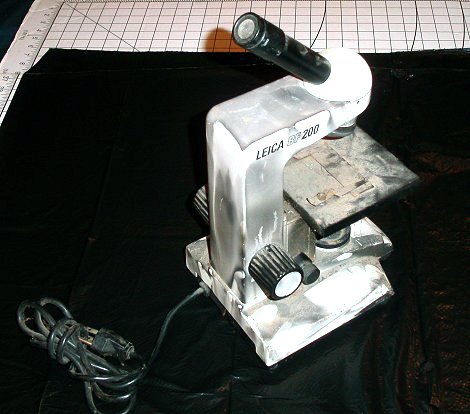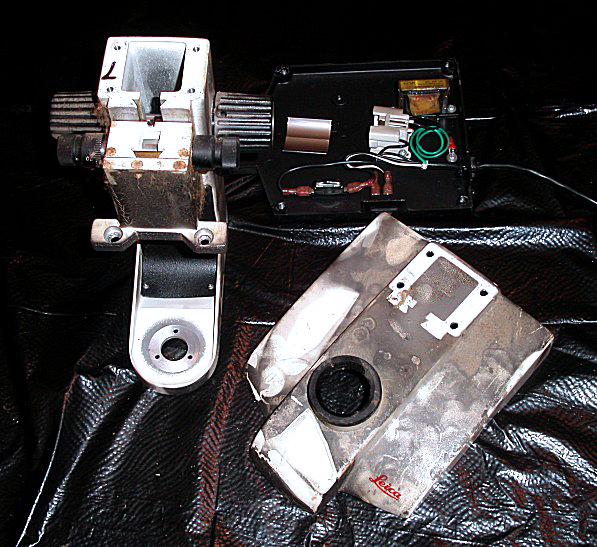 It didn't actually burn, just heated a bit I'm sure, heavily-sooted and stained, and with the base having borne the brunt of the fiery assault.
Recently, I was drawn to this forum by a random post I had seen, and listed within the sideline of another forum, which eventually inspired me to undertake the microscope's restoration, and at long last.
The very first thing I did was to remove and clean the four objectives. Upon removing each one, I covered their openings with painter's tape. Here they are, and like new again...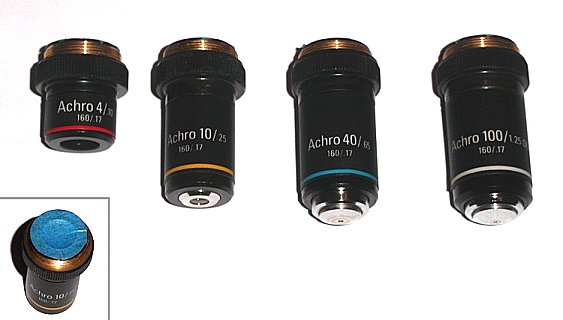 Edited by Sky Muse, 13 February 2017 - 01:14 PM.