Forecast was near right and sort of clear for a while and Venus was well defined. Even so a milky sky did not help the view with either the apodizer or the blue filters. After the first sketch going to #29 allowed the apodizer but Venus was still way too bright so added the #85 (Amber) and found that about the right level with much of the sun-bright sky haze mitigated.
After the sketches I decided to try out a few filter stacking combos – nothing gained with the ones I tried at first. Then decided to add the Baader Neodymium: this is a 2" filter and had to go on the nose of the Amici prism......or get crashed into with the stacked other filters.....! I have tried the Neo in stacking before with fair results; but here with it was proving ideal to crisp up the view.
Seemed to me it was eliminating much of the effect of the contrast-killing bright haze with those blue filters; and in fact also enhanced the view with both those combos used for the sketches here - (and #29 without the #85). Also the Neo on its own it rendered features markedly more apparent with just the right level of transparency that had been steadily reducing during the session – then cloud..........!
More investigation is planned next opportunity – pity I had not tried it earlier in the session today and got sketches.
Dave.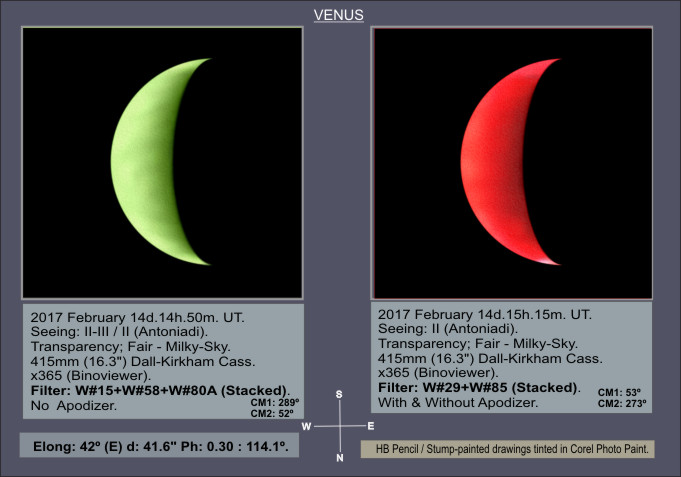 Edited by David Gray, 14 February 2017 - 03:17 PM.