Hello all,
I bought the porta II head recently with plans to attach them to my sturdy AZEQ6 tripod- but it wasnt so simple.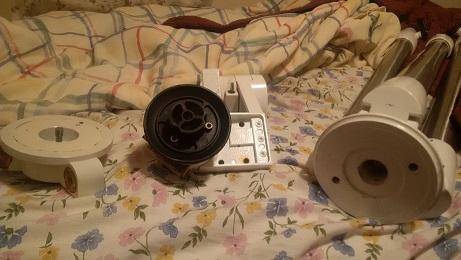 The black part on the middle piece (the porta II head) does not fit.
It looks like it comes off, but the allen screws wont budge. I think I need to run it under warm water and soak in WD40 otherwise I am going to strip the hex heads.
There is a porta II adapter plate for $60 dollars CAD, I think it may work if I got that black piece off the porta II head and substituted the new adapter plate and screw that into the legs?
Do you think that this combination will work or are these two units not compatible and need to purchase AVX or CG5 tripod legs instead?
Thanks for any experience/advice