Please join me in congratulating MattC867 for winning the site-wide Astrophotography/Sketching contest for January 2017.


He represented the CCD Imaging & Processing forum with his stunning mosaic image of the Heart Nebula.
Click on this link to be directed to the congratulatory thread.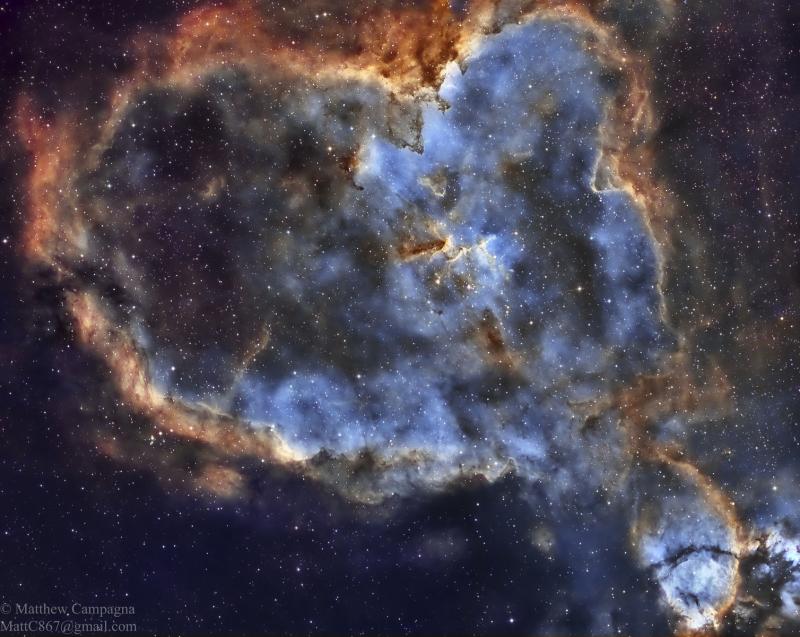 MattC867
Here is a 2x2 mosaic of the Heart Nebula that I made in narrowband (SHO). I shot 18 600 second subs per filter per panel, so 216 subs (before rejection) in total which took me about 36 hours over the course of 8 nights between August 2016 and Jan 2017. Images were taken from my home in central Maryland.
Gear -
OTA: Orion 8" f3.9 Newt
Camera: SBIG STF-8300m w/ Astrodon 5nm filters
Mount: Orion Atlas Pro
Guiding: Orion Magnificient Mini with SSAG
Image acquisition with Sequence Generator Pro, PlateSolve2, Cartes du Ciel, and PHD2