Nice fitting solution for that 24/68 eyepiece, SteveG.
Regretfully I own the 16 mm Meade 5000 SWA eyepiece. It has an outside diameter of 35 mm. Agena doesn't supply a fitting eye guard, as far as I can see.
Today, I worked a bit on the decloaked 40mm 68 deg Maxvision eyepiece. This eyepiece has an ER of 31,11 mm. The eye lens is about 6 mm thick so it is 3 mm till the middle of the lens. The lens is a concave so you need another 7 mm from the center till the top flat of the decloacked eyepiece. From the top flat of the eyepiece 31-10 = 21 mm is left to reach your eye.
With an Agenta AstroProducts rubber eye guard (40 mm ID) I can create an extra supporting and shielding height of 15 mm plus a 2 mm thick glued (with double sided tape) aluminum plate on top of this eyepiece. My eye seems to be also 4 mm deeper than the edge of the rubber eye guard, because this way I can comfortably see the whole widefield still with a sharp fieldstop edge.
I my opinion these bigger eyepieces all need good eye support to help you with the right distance. If you get to close with your eye to the lens, the fieldstop edge starts blurring and with this 40 mm eyepiece the view will start vignetitng. If the eye distance is to large, you lose a part of the widefield.
_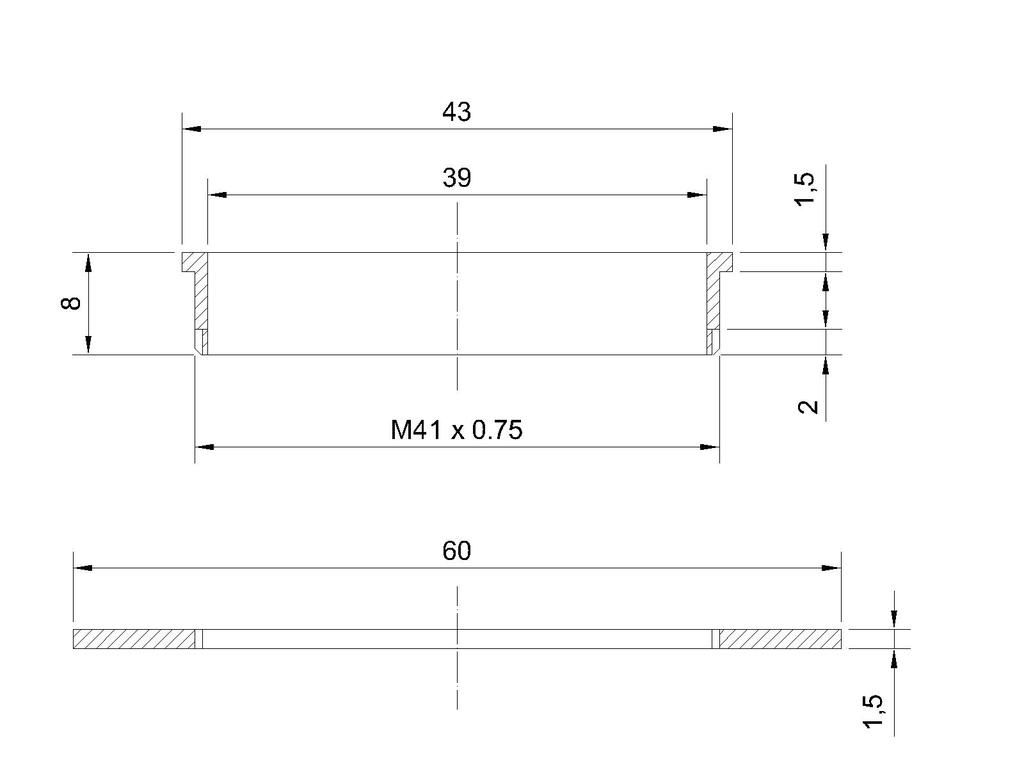 It's not ready yet, but it 's becomming a nice and comfortable set of eyepieces, already.
_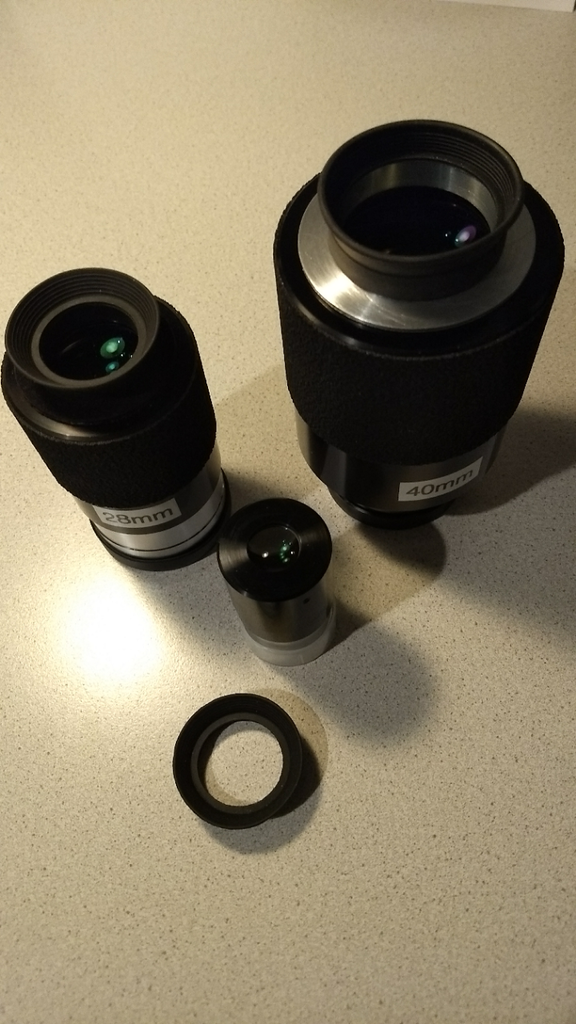 _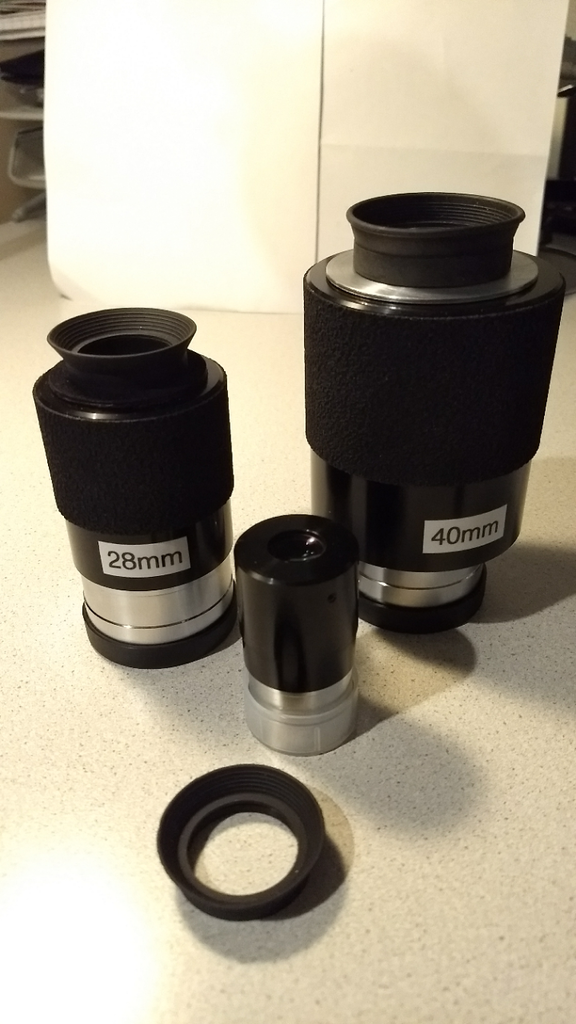 Robert.
Edited by rweust, 21 May 2017 - 04:14 AM.