Please join me in congratulating srosenfraz for winning the site-wide Astrophotography/Sketching contest for February 2017.


He represented the CCD Imaging & Processing forum with his fantastic image of NGC 1333.
Click on this link to be directed to the congratulatory thread.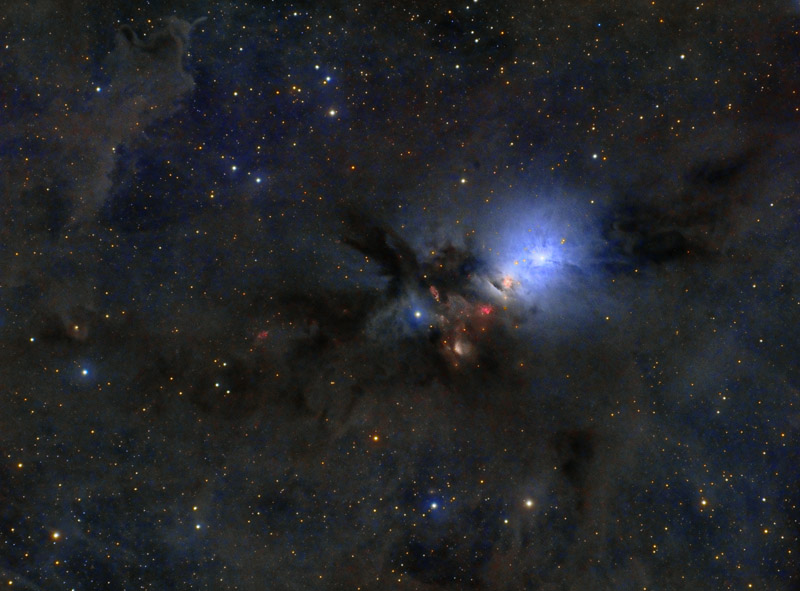 NGC 1333 in Perseus
Captured November 2, 5, 24, and 29, 2016 from Pine Mountain Club, Ca.
Optics: Nikon 600mm f/4 ED IF @ f/6
Camera: QSI 690wsg-8
Mount: Schaefer GEM
Guiding: QSI 690 OAG, SXV-AOQSIUSB Adaptive Optics, Lodestar Autoguider, PHD2 Guiding
Exposure:
Astrodon Gen 2 Series E LRGB: 100:11:10:19 x 600, bin 1x1 @ -10C
Total integration time: 11 2/3 hours
Typical SQM: 21.3
Ambient: 5C
50 darks, 40 flats, 200 bias
Software: Images Plus 6.0 Camera Control, Phd2 Guiding, Images Plus 6.5, Photoshop CS5, Focus Magic, Gradient Xterminator, Carboni Tools, HLVG, Registar 64.