March has been cloudy and I mean cloudy. I have only had two clear nights all month and they were at almost full moon. I was just desperate to get anything and beggers cant be choosers. Also Orion sets behind a big tree after only about two hours of dark with my position in my backyard so I tried something new. This is NGC4565 - the needle galaxy.
Camera - Canon 6D modified - Gary Honis
OTA - Meade LX200ACF 10" prime focus F/10 - 2540mm F/L
FIlter - Astronomik full frame clip-in lumanence (55 frames)
Filter - Baader Planetarium UVIR 2" (53 frames)
Guider - Orion 70mm - 278mm F/L with SLX Lodestar camera
Focuser - JMI EV-CM with smart focus
Software - BYEOS, PHD2, Cartes du Ceil
Processing - Calibration and stacking - Images Plus 6.0
Processing - Photoshop CC
55 frames - 300s @ ISO800 - Astronomiks filter
53 frames - 240s @ ISO1600 - Baader filer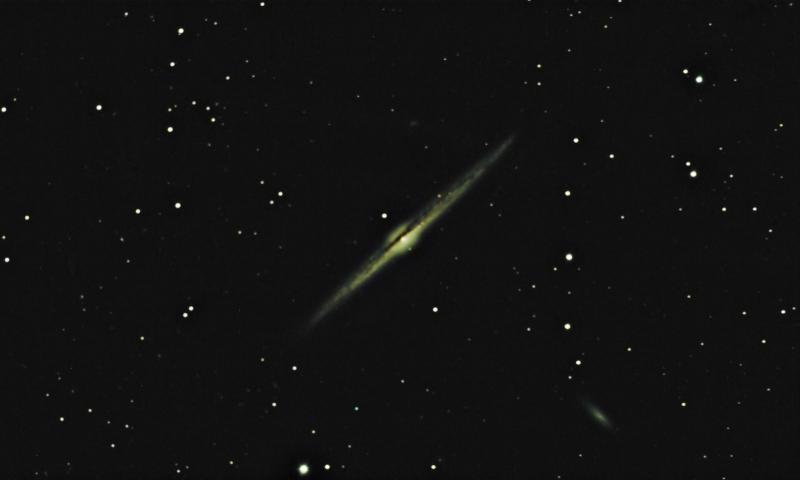 The color is redder than I expected. Comments and questions welcome.
Cfosterstars