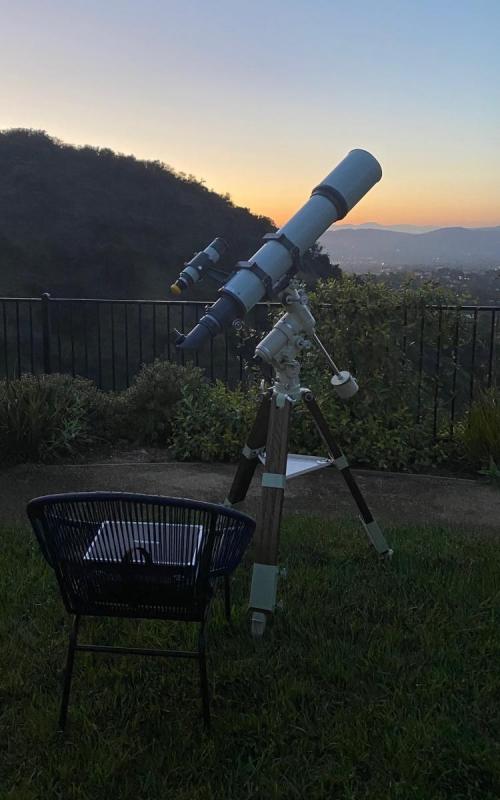 Hi All,
I just came on this old post and I'm sorry to be so late to the party. I can at least verify that the Goto GTL125 uses their lens.
I have the original version of this scope and have tried to attach a pic.
I think there are some other posts about it here.
Anyway, I got in touch with Goto in japan and they told me the GTL and this older scope uses the same lens, hence the limited run.
My cell actually looks identical to the newer, sold out GTL for what its worth.
I couldn't be sure if they meant that they used the same formula, glass etc. or just that they literally had a small number of the lenses left over.
Goto did tell me that they have no intention of releasing any more of these.
Its a nice scope. There was some other review on line here that was more "meh", but in a head to head with a 2 lens Tak 125, this held its own. One issue is that the massively heavy steel tube and hardware takes a very long time to acclimate compared to modern stuff and needs a heavier mount. The EM100 you see it on just makes it. EM-11s, GM8s etc. would not work.
I only do visual observation, so I can't comment on color correction outside that range. Probably not sufficient for modern CCD.
Of course we can endlessly debate about "value" vs. e.g. a much less costly ES triplet. But that is probably not really the point for a collectible scope.
But I can at least affirm that both the older and newer versions are Goto designs are the real thing, i.e. not some OEM vixen, or other such as speculated above.
Goto does seem to be selling some non-goto made stuff these days, but not refractors like this.
Thanks all