I finally got my new standalone Autoguider Lacerta MGEN II to work with my Nikon DSLR. I shot the Rosette nebula last night with the guidecam attached to an Orion 9x50 guidescope. The autoguider also controlled my unmodded Nikon (with the right cable attachments bot separately). This is the first time I also used RD function (Random Displacement or Dithering). Here is the image I managed to get: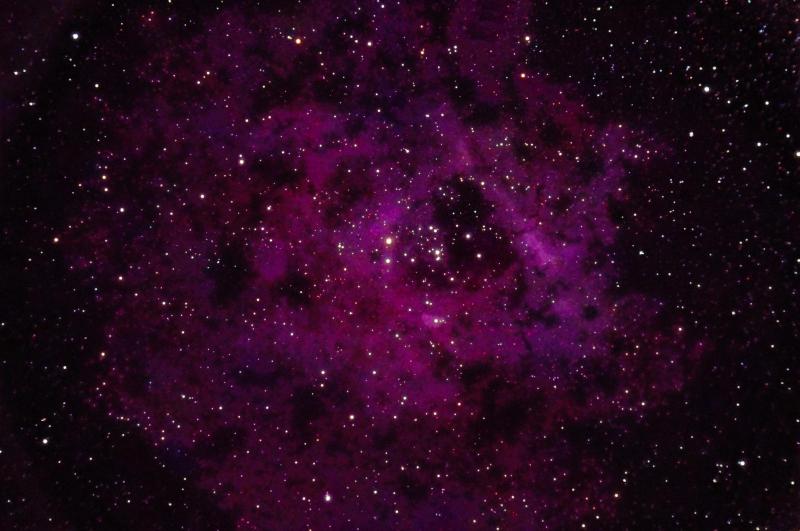 This was shot with my 80ED refractor (f7.5) and Nikon D5200 DSLR from my orange zone suburban backyard. No LP filter was used. Integration time was rather short as the nebula started going into the nearby city's LP dome after I took 48x120 sec subs (ISO 400). I used flats & bias calibration frames, but no darks. I used DSS for stacking & StarTools for post processing to remove LP & vignetting.
While I understand that total integration time is short, I thought I should get more detail. Perhaps I am not doing the post processing correctly. Maybe some of you might want to try your hand at the tiff file straight out of DSS (copied below) :
https://www.dropbox....ette T.TIF?dl=0
Would an LP filter help? I would appreciate any feedback you can give me in terms of what I can do better. Thanks ..... Anil
Edited by AKHalea, 20 March 2017 - 10:44 AM.