Here's something that may be of interest to those of you with solar scopes.
My solar scopes are small 50 - 66mm gems that fit into small foam-lined aluminum cases. There is no room for a commerical solar finder that sticks up from the telescope... can't close the lid. What I needed was a solar finder that was collapsible. Here's what I made.
Collapsed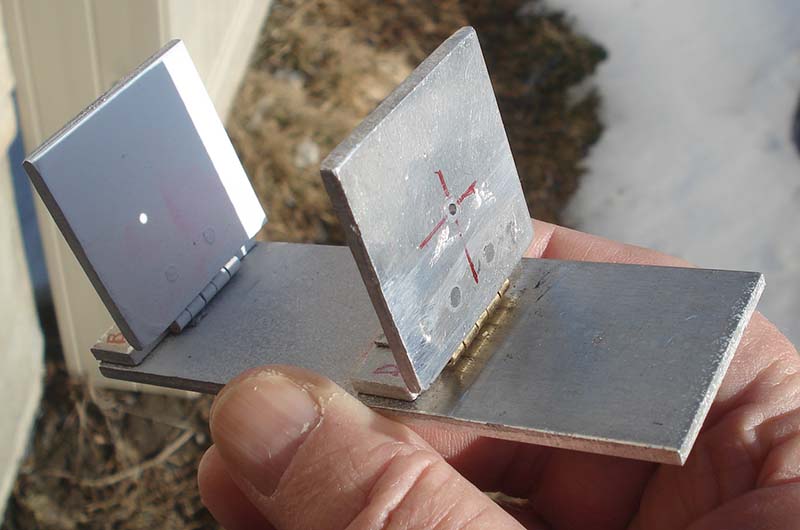 Seeking to center the sun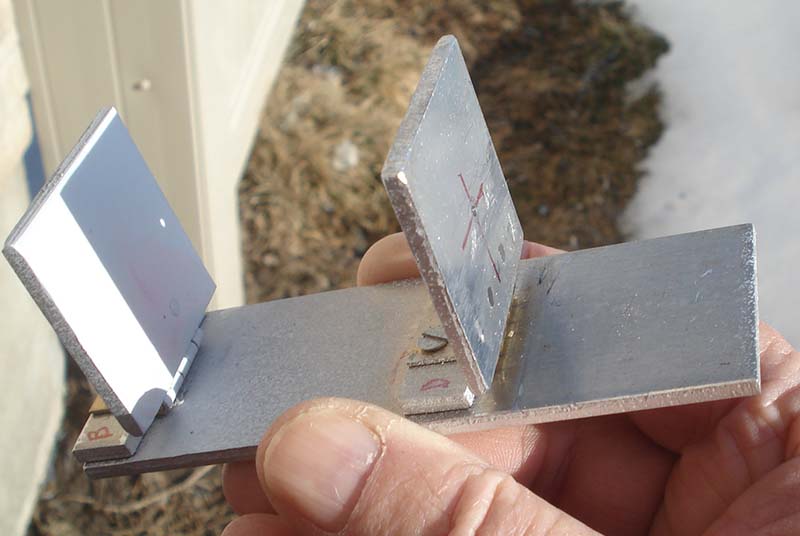 More Seeking
More seeking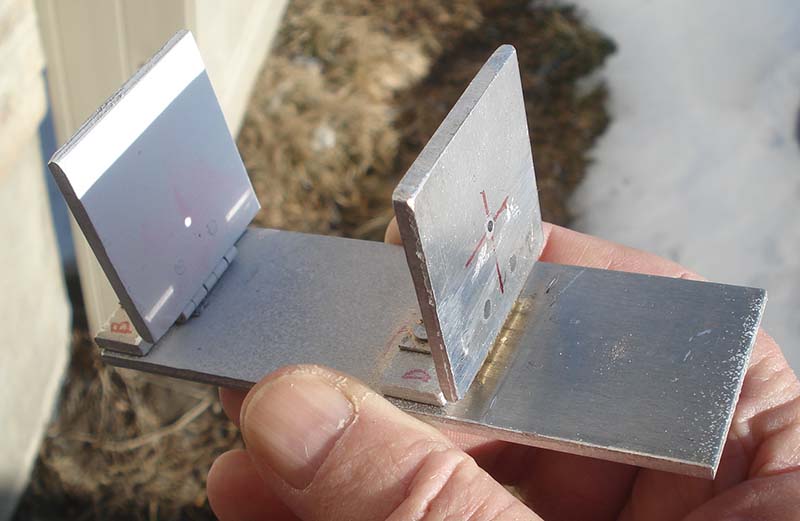 Got it!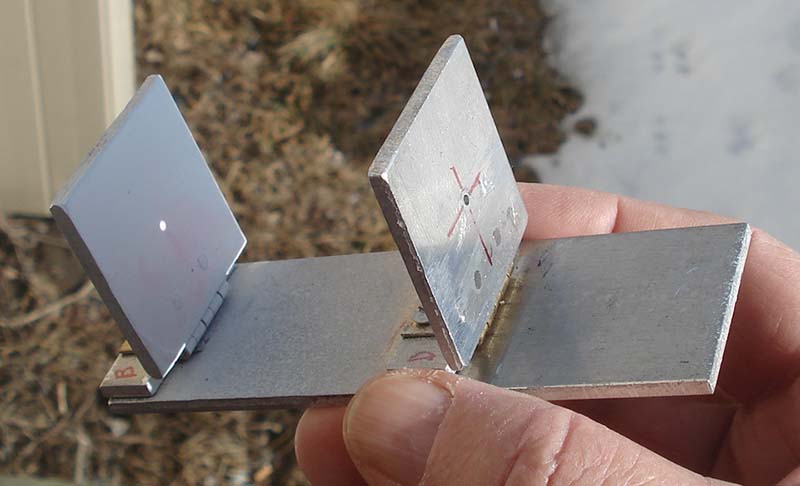 The dimensions are 4.5 inch long x 1.5 inches wide and 1/4 inch high - made from 1/8 inch thick aluminum. The small hinges are brass from a hardware store.
Mounted on my Lunt LS50, my solar finder lies nice and flat in my telescope case.
Edited by RickV, 20 March 2017 - 06:28 PM.