Alas, the mirror of the 1964 set had a bad chip on the back that turned into a crack on the front, and the set has been deemed unusable.

I may transplant from one I have or keep an eye out.
The crack on the front goes only about 5mm from the aperture, and the thimble flange covers 3mm, so I wonder if it might be worth the investment in a recoat even if it means losing that chip. I'll ask Cumberland if they might reconsider. If I could find my spare optical set I picket up on eBay a few years back I might not worry. I'll keep digging.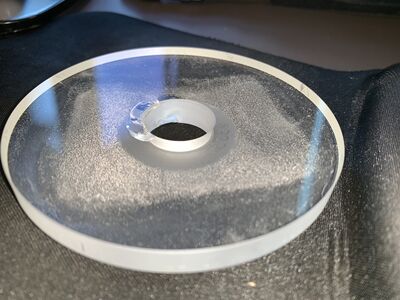 Not pretty, but I've had plenty of good luck in this hobby, so can withstand the occasional bad luck.