Not sure about sunflower, but to me, as with NGC 3184, the faint overall mottled aspect more like a ghostly rose. In particular when the scope is gently moved and then the mottling becomes more apparent – albeit more tricky to place accurately; and resisted adding the most fleeting features........
Like NGC 2903 this is a 2-night effort thanks to some cloud at times last night (April 1) – star-field plotted first. When cloud passed over at times it was pretty thin and this galaxy was still bright enough for a good part of it to remain visible through it. It was at those times that there was a strong impression of a lighter band/ray extending to near south of the brightest field star: presumably some brighter regions in the arms there.....
Happily tonight conditions were better in a later darker sky and it was easy in the 10x50 finder. A better sky for seeking those fainter outer parts; and the 41% moon going down in the west not a problem - tho' will certainly look again when it is gone....! Could have added more stars but left that part as was, excepting two, very faint, within M63 below the brightest field-star.
Dave.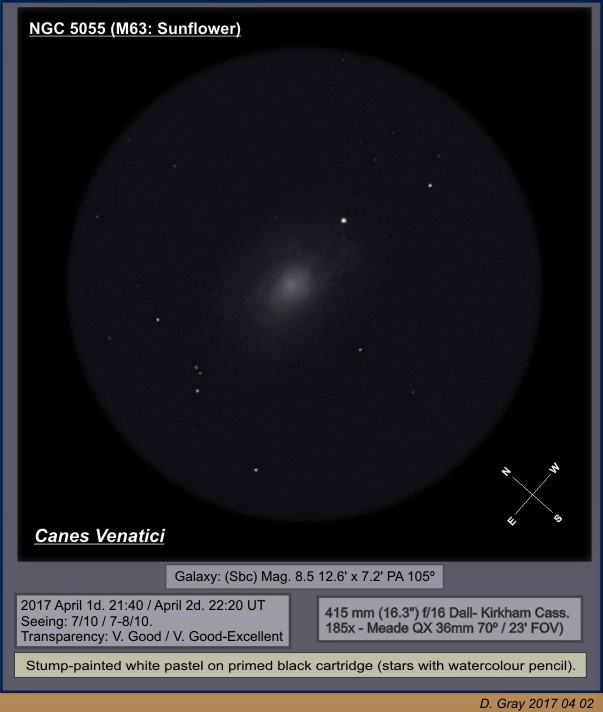 Edited by David Gray, 02 April 2017 - 06:31 PM.