I'm not very lucky with the telescopes I've got so far. Probably my best one is the Orion 8" F/5 Newtonian, but it has one issue which really spoils otherwise not very bad images I'm getting with it. There are pronounced weird shadows around bright stars, which make them look like radioactivity symbols (quite applicable to stars but doesn't add to image quality). I think the shadows come from both focuser AND the clips which hold the primary. Here is an example: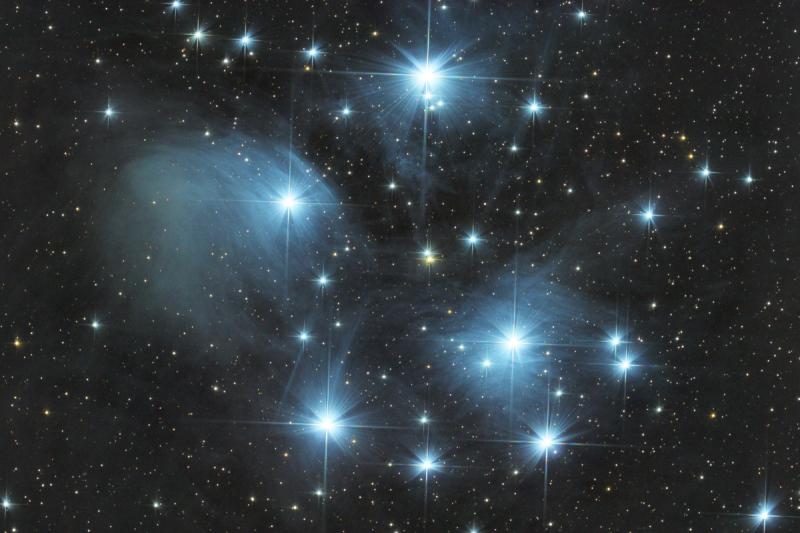 And some explanation: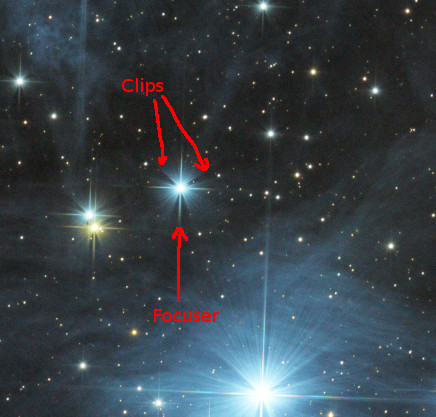 Here is a link to the full size image:
https://www.dropbox....N_dark.jpg?dl=0
Does anybody know how to get rid of the clips shadows? I'm pretty sure if I move the primary up the tube, it will eliminate the focuser shadow as it will not be protruding into the tube anymore, but would it also help with the clips issue? I think maybe, as less area of the primary will be reflected in the secondary.
Thank you!