Here are some pics of my Lafayette Arcturus, serial 271581 with Astro Optical logo following. Stargoat states this is probably from 1963-64. I bought this scope in a deck rail configuration. It came with the spreader plate, but was missing the legs. For the pics I have the legs from my Towa 339 employed. The optics are pristine, although I haven't had it out under the stars for many years. It came very complete as to EP with 4mm Or, 6, 9 and 12.5mm MH, 50mm H, and a convertible 26mm K-AH32mm. 1.25 adapter for the 50mm and two .965 diagonals. Also a dedicated Hershel Wedge diagonal in .965, although this is simply the back side of an unsilvered prism, so little light gets reflected. The Sun filters screw into the bottoms of the eyepieces and don't replace the cap at the eye lens like the Goto's.
I've also shown the plate that was used to mount the tripod yoke to a rail or table. The finder is more of a guide scope at 40mm.
The Helical focuser is hardened grease bound at the moment although repeated saturation with WD-40 has allowed me about 20 degrees of free movement from nothing. A lot more soaking before it is moving like it's supposed to. Still, that focus wheel was one of the reasons I bought it. Pretty cool. A number of you have praised this scope's optics in your posts. I'm looking forward to getting it out again under the stars.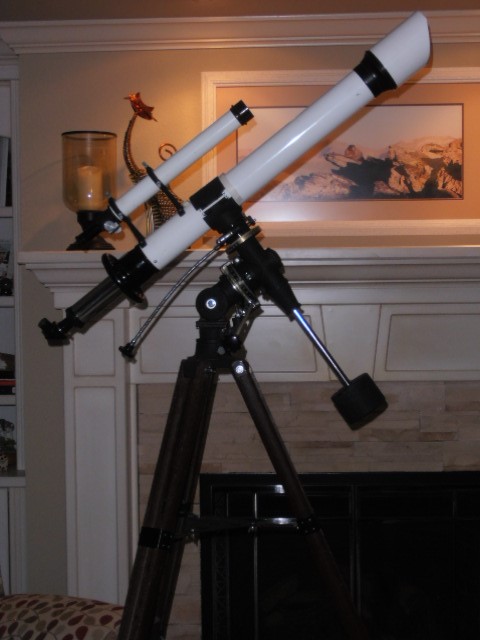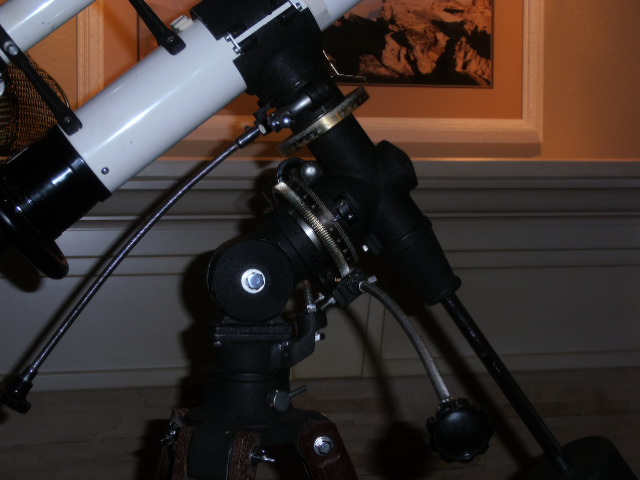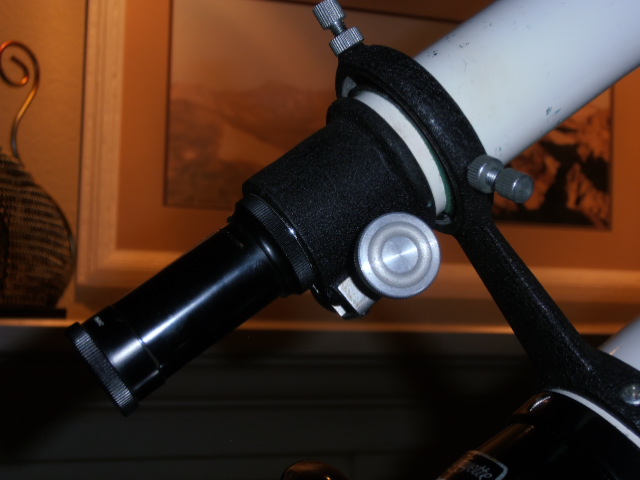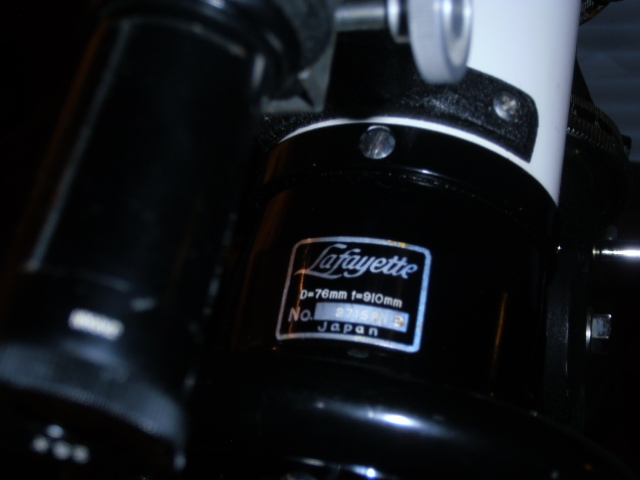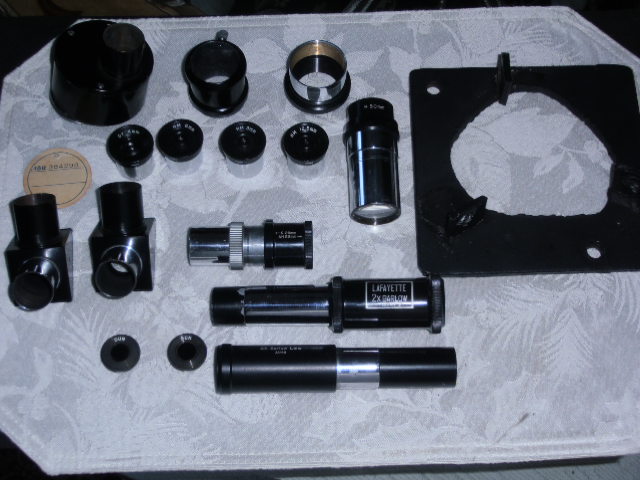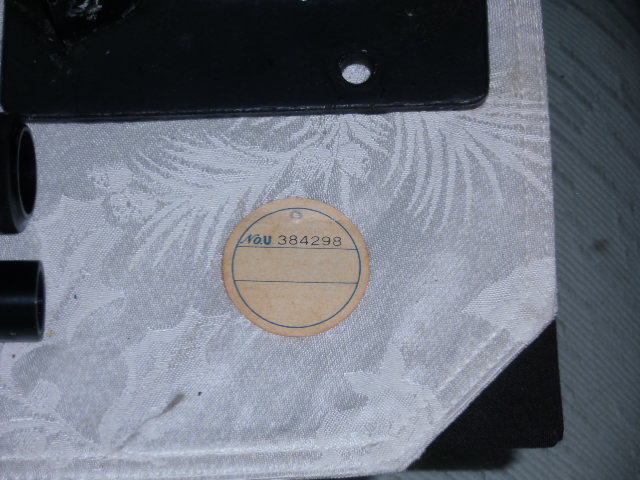 Edited by Stew44, 08 April 2017 - 08:38 PM.