This is my GK Mod 105 (that is correct). It is the first Goto I acquired and has one of the very best star tests of any refractor I have owned. It is original except for legs and spreader plate. The mount is unique in that the OTA has a rod with two sliding studs that fit appropriate holes in the tripod saddle. Balance is obtained by sliding the OTA and tightening the knurled knobs, locking the OTA at a balance position on the rod. Also, out of all the Classic refractors I have this is the very best focuser. Buttery smooth and only a light touch to adjust. Scope settle very quickly. The finder slides into a dovetail on the focuser housing and was nicely aligned when I used it the first time in many years this morning. Lastly the focuser housing rotates on the OTA and can be locked by a small set screw.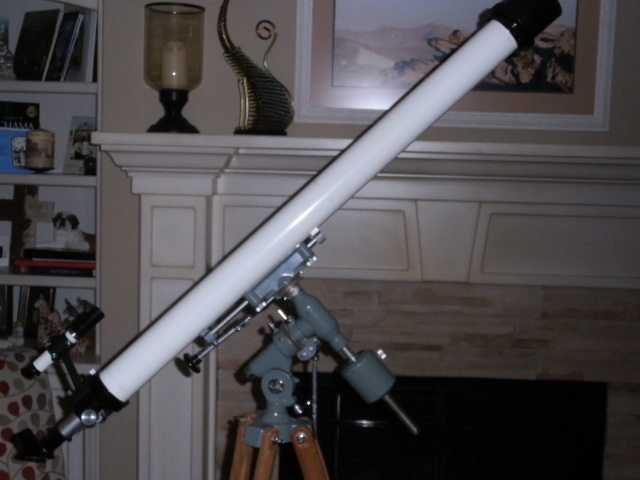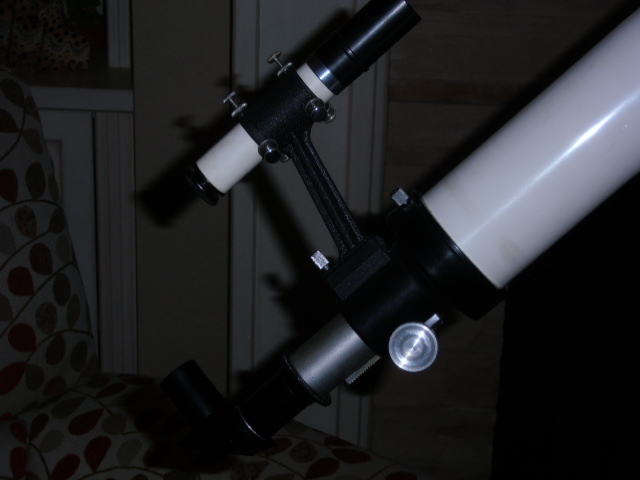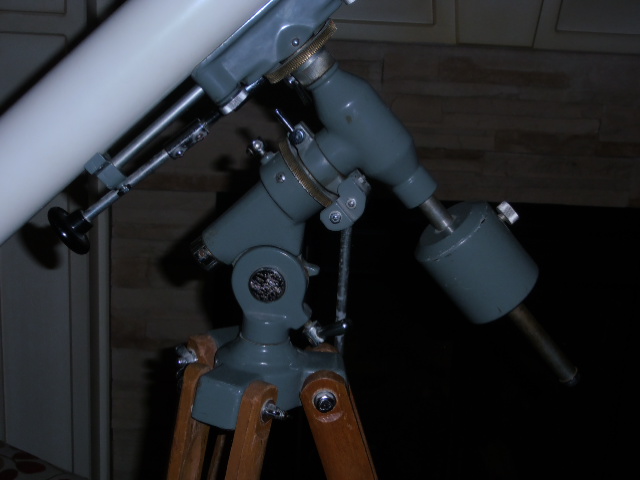 Accessories include H6mm, H9mm and a convertible H12.5-25mm. There is a Sun filter that replaces the EP top cap, and there is a porro prism image erector.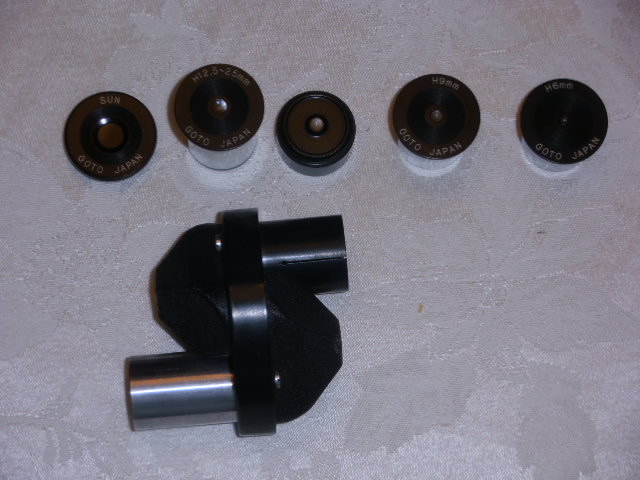 Yesterday I realized that Saturn was up in the morning in the shadow of the moon. I wanted to compare the SPI 60mm f/20 to this Goto and set them up early this morning together. Temperature was 36F and humidity was 58%. Seeing was pretty good. Saturn's rings are open and the views through both telescopes were very nice with 7mm Pentax SMC orthos (171X). The stiffer focuser and the slightly more wobbly tripod made focusing the SPI more challenging, and it took longer for it to settle. That said both scopes were giving nice images of the planet. I moved up to a 6mm Pentax SMC ortho (200X) for both scopes. Again the Goto was wonderful and the SPI a little more frustrating, but both handled the magnification well. I would give the edge on image to the Goto, but I think my frustration with the stability of the SPI mount is clouding things a bit. In any event, I find I am enjoying the tracking game with these Classic mounts. Even with fairly rough polar alignment they hold true with only RA adjustments for a long time. I will work on the SPI mount and tighten it up and look forward to doing this again.