April 20th, early in the morning after some cloud passage I saw the "famous" asteroid 2014 JO25.
I sketched rapidly the position but dawn was quickly there, so that was not a very exciting sketch

.
So the night after I want to do something else, I spend 40 minutes at the EP, pointing each time the position of the asteroid with precision.
I present here the result; one dot each 4 minutes.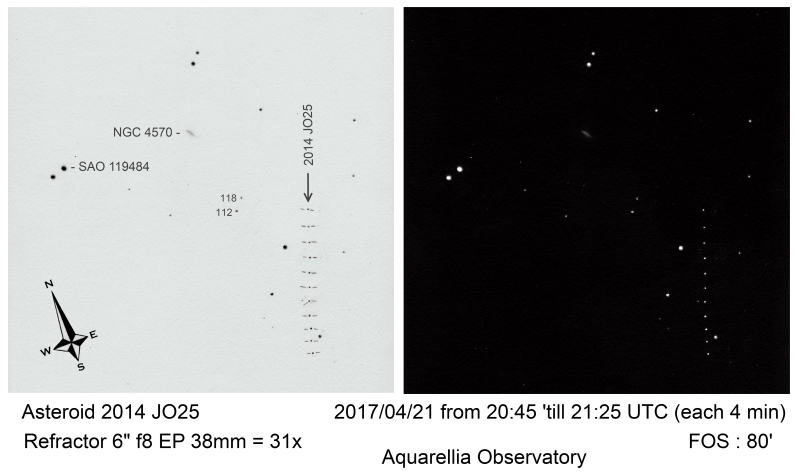 The estimated magnitude using the two stars 11.2 and 11.8 was just between : +11.5. The galaxy NGC 4570 was easy to detect.
After doing this I make another strange job. Without changing anything to the original sketch, believe me I don't cheat, I just push all the asteroids dots together and surprise! I see details… OF COURSE those details are not real (he!

) but the result is quite hilarious, isn't it ? That also show that the shape of the stars on the paper is not very precise

!

Well, I'm sorry, 'xcuse me to post that here...


PS : please don't share this image saying that I can see directly an asteroid shape

!
Michel
Edited by Aquarellia, 21 April 2017 - 03:41 AM.