Early this morning I received a message from the AAVSO about a new transient.
This could be an interesting new star for this summer.
Here the coordonates :
TCP J18154219+3515598 (UG:)
RA 18:15:42:19, DEC +35:15:59.8 (J2000.0)
2017 June 4.31 UT, 11.8 mag (CCD, unfiltered)
Discoverer: N.N.
This is a possible WZ Sge-type dwarf nova, we are waiting for spectro confirmation.
My estimation @ 1h53 UTC gives +/- 11.6.
Here's my at the EP original sketch: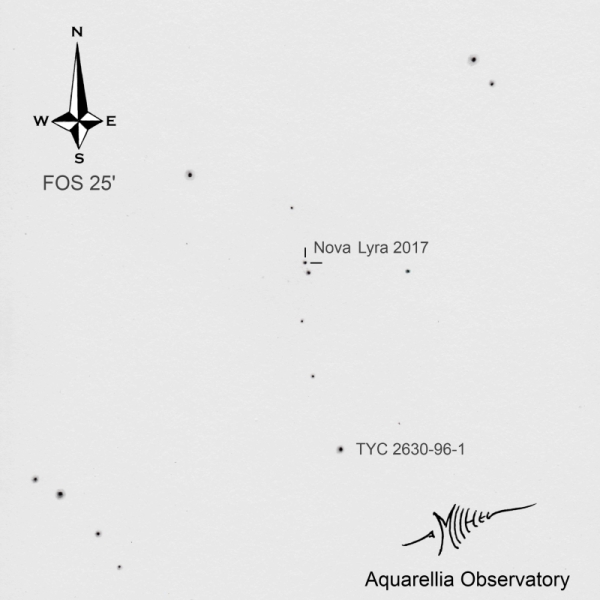 Inverted this show that the little star directly under the year 2017 is quite red, and green on my original.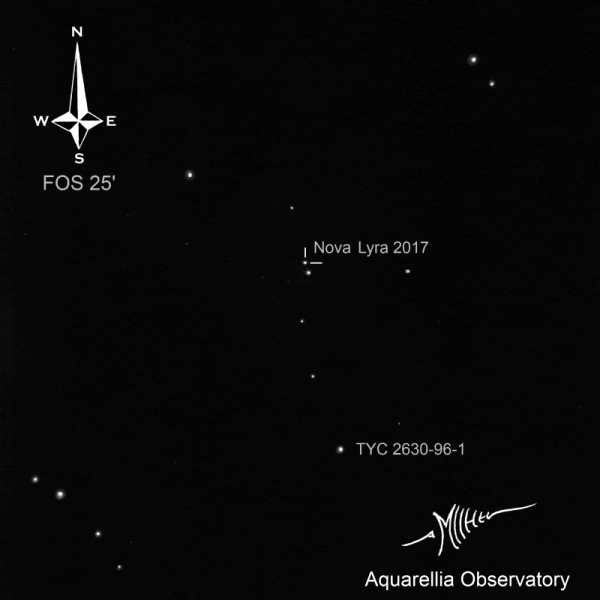 Hope this star will shine again and more...
Clear sky to you all
Michel