Lumicon is announcing a new line of filters, our Econoline filters. These filters are priced VERY competitively but they still perform admirably. Our first Econoline filter, a 2" OIII filter, is available today for only $99.00. Yes, only $99.00 for a two inch filter, the same price as you would pay for a regular Lumicon 1.25 OIII filter!
The Lumicon Econoline filters made using the same deposition processes as our regular Lumicon filters and the quality is high. The Econoline filters save money by having fewer deposition layers. The minimum Peak Transmission of the Econoline 2" OIII filter is 80%. We typically see 85-90% transmission when we scan them. For comparison, the minimum Peak Transmission for our regular line of Lumicon OIII filters is 90% and we typically see 93-94% transmission when we scan them.
The Lumicon Econoline 2 inch OIII filter is not yet available on the web so (for the moment) you (our Cloudy Nights fans) are the only ones who know about this. Call or email Lumicon to place your order.
Doug Williams
Lumicon Sales Manager
http://www.lumicon.com
Email: doug@lumicon.com
11358 Amalgam Way, Suite A1
Gold River, CA 95670
Toll Free: (877) 623-4021
Phone: (916) 671-5735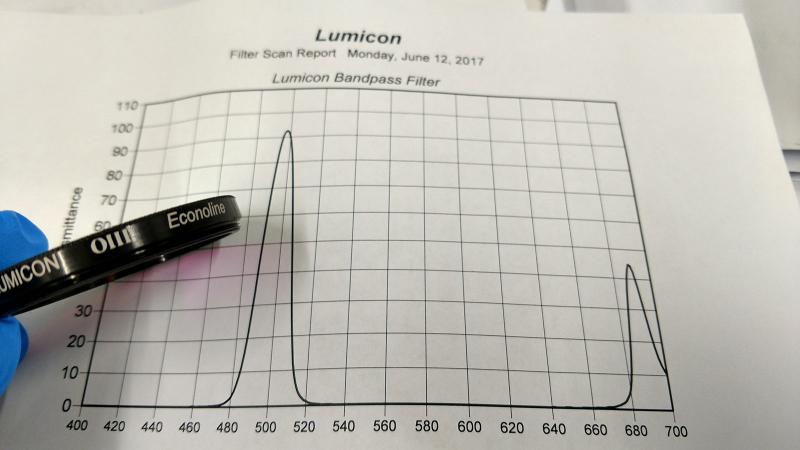 Edited by Lumicon, 12 June 2017 - 03:09 PM.