Dear CN community,
A while ago I bought a used William Optics GTF81 APO refractor (the five element variant with integrated flattener). It is in very good shape and in general I am very happy with it.
Nevertheless, I always had some problems with my star shape. I focus usually with a Bahtinov mask and the nebulas/galaxies seem to be in good focus, but still they seem very soft and sometimes weird in shape, see here: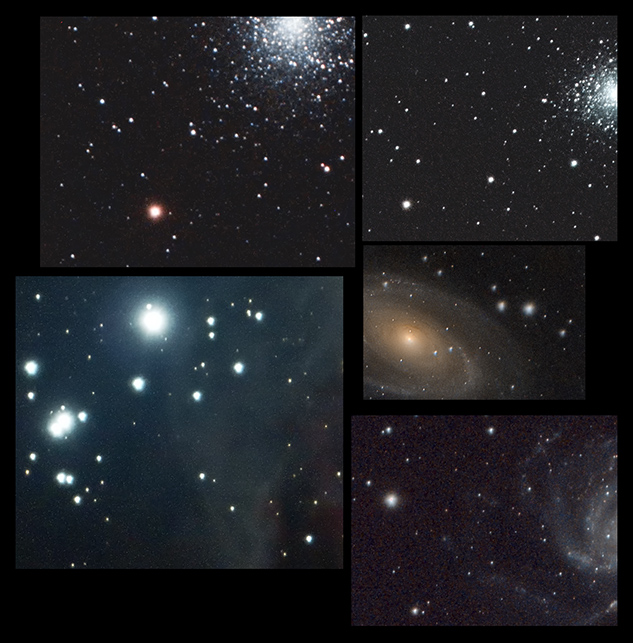 This is especially visible on bigger/brighter stars.
I am still very new to astrophotography, so I always thought that these weird shaped and soft stars are because of my lack of experience in processing with Pixinsight, or maybe because my guiding is not perfect. But when I compare my stars with pictures of other photographers on Astrobin or Flickr, I see the same effect. Brighter stars always seem blown out and very soft. And those photographers seem way more experienced in processing than me, judging from the overall quality of their pictures.
See examples:
Canon T3i: https://www.flickr.c...ro/31943774773/ (Credit: Andrew Klinger)
ZWO ASI 1600: https://www.flickr.c...in/photostream/ (Credit: Andrew Klinger)
Starlight Xpress Trius SX-694: https://astrobin.com/206663/B/ (Credit: karambit27)
SBIG ST-8300C: http://www.astrobin.com/209579/0/ (Credit: Antonio.Spinoza)

This seems to be independent of the imaging camera (CCD or DSLR). Do we all do something wrong with processing? Is there something wrong with our telescopes? Or is this just what you get with refractors in general, or the expected quality of the GT series?
I would be happy to hear some opinions from experts.
Thank you and best regards from Switzerland,
Jan
Edited by JanD, 02 July 2017 - 04:49 AM.