I have an image of M42 I made in 1989 on Kodak VR Gold 400 print film of M-42 and NGC 1977 I took with the 10" F/4.5 Newtonian mentioned below. Taken on 9/30/1989 at 9:06 UT at the cabin near Kenosha Pass, CO. Olympus OM-1 Camera with the Lumicon Newtonian easy guider with field flattener. The guider and flattener I got in 1986 is still being used today on both of my scopes. A single 60 minute exposure on the VR-400 film, manually guided. The negative was scanned with the Epson 4490 Photo scanner. I had 2 earlier scanners, the first was a basic 8-bit 35mm filmstrip scanner. The second was a top Minolta 16 bit scanner that did 120 film also, but the denser negative or slide luminance end was limited. This scan was done using the 16 bit well depth to rein in the saturated center in M-42.
This is the original 8x10 E-surface darkroom print scanned with a cheapie HP scanner that came with my previous computer. The center is blown out. There is another lighter print on the next page in the album with most of it blown out to pick up the extensions. The single spike and oblong stars were from the single bar spider in the Meade DS-10 telescope. I joined the Denver Astronomical Society 2 years later with this photo with an album full of others and the members were impressed with this result! It took a lot of darkroom manipulation to get the blown out center down as most entries in the publications had the center blown out.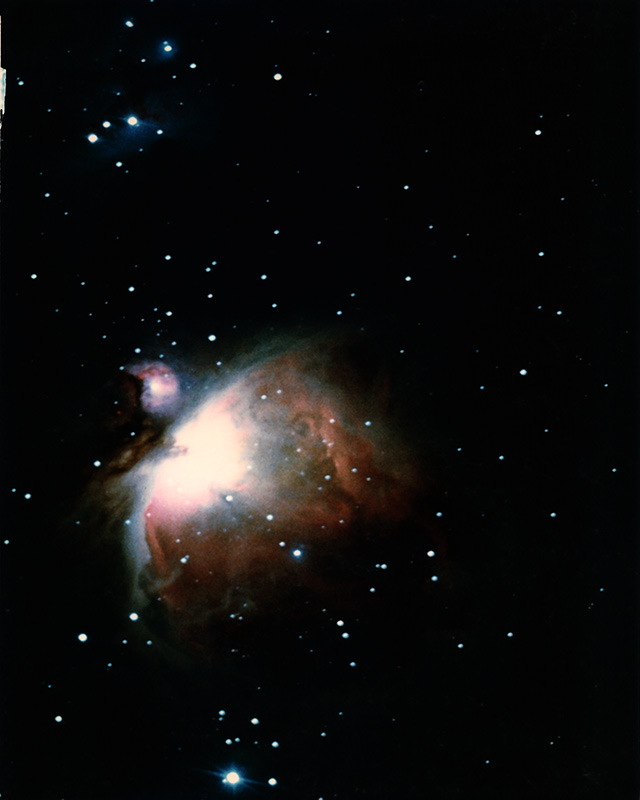 Same image scanned 16 bit from the original negative with the Epson scanner with the updated processing on Photoshop CS-6 with the astro plugins. The Trapezium is visible as a small blob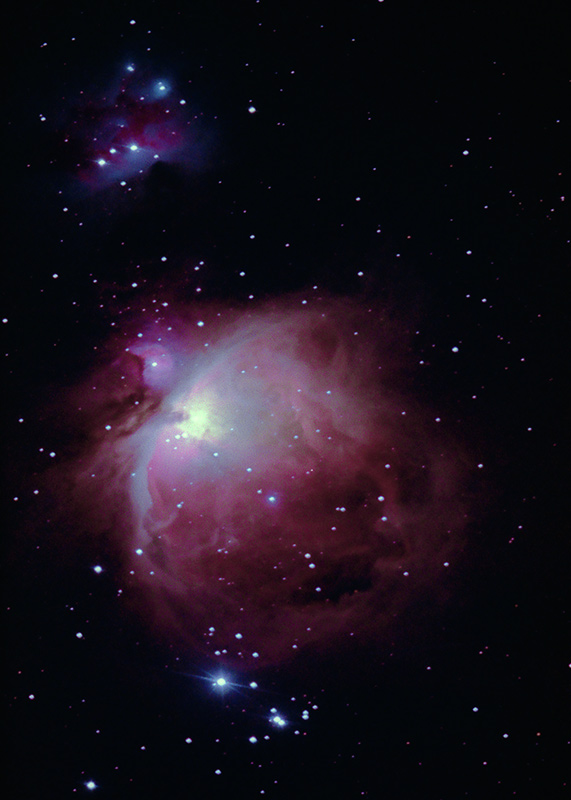 The CCD version with two versions of the ST-2000 XM camera mentioned below Taken in 2008 and 2009. Mosaic of 10 images with the same 10" F/4.5 optical train with the larger drive gear and new secondary spider. NGC 1977: 10 minute Astro Don LRGB, 5 minute subs. M-42: 10/10/7/10 minute singles with the Custom Scientific LRGB filters.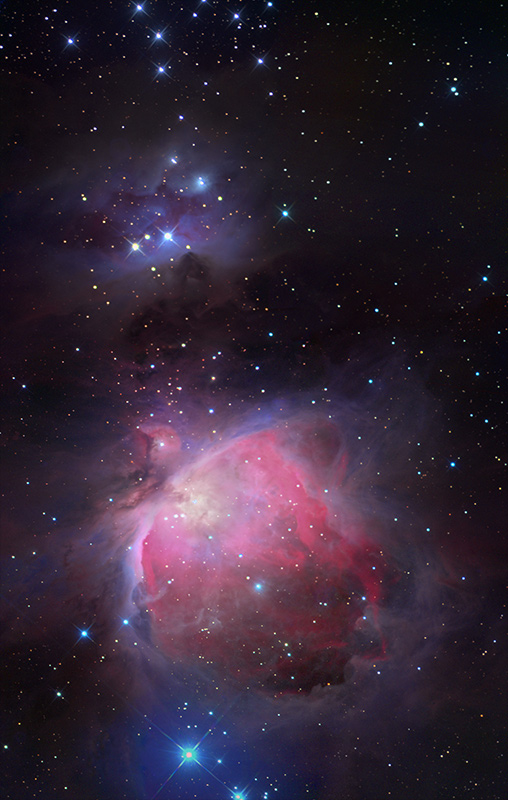 Joe
Edited by Joe F Gafford, 06 July 2017 - 02:25 AM.