For July 15 2017, the Ottawa weather forecast was for "Mainly sunny".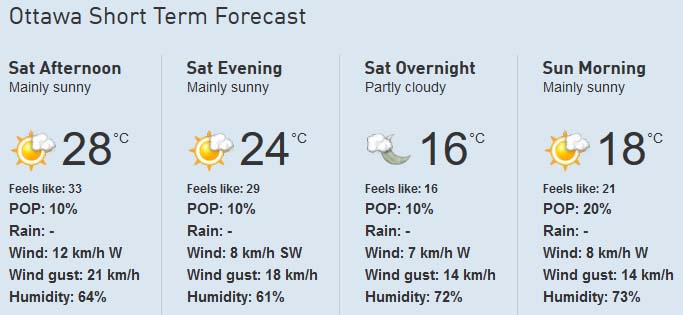 The Ottawa Clear Sky Chart was for average Transparency and average Seeing.

Not great but Hey... at least it was not clouds and rain as it had been... for a long time!
The camera that I used for imaging was a Celestron NexImage 10 color camera (1.67 micron pixels). During subsequent processing, for each image, the Red, Green and Blue histograms were equalized and then the RGB image converted to grey scale.
Here's an grey scale image of the full solar disk obtained with my Lunt LS50THa/B600, focal length = 350mm.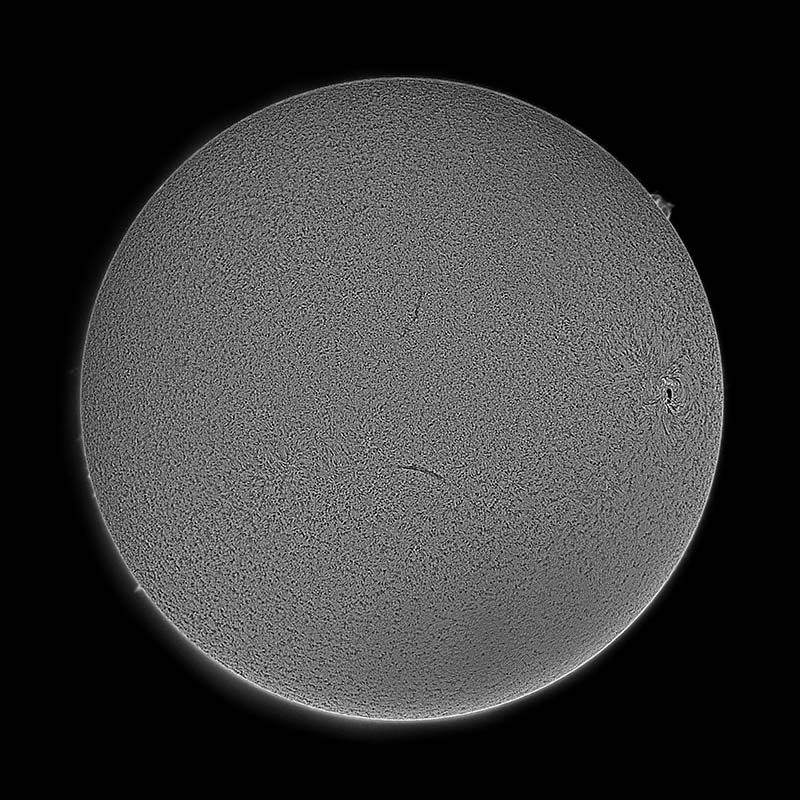 Here's the RGB false color image of the same.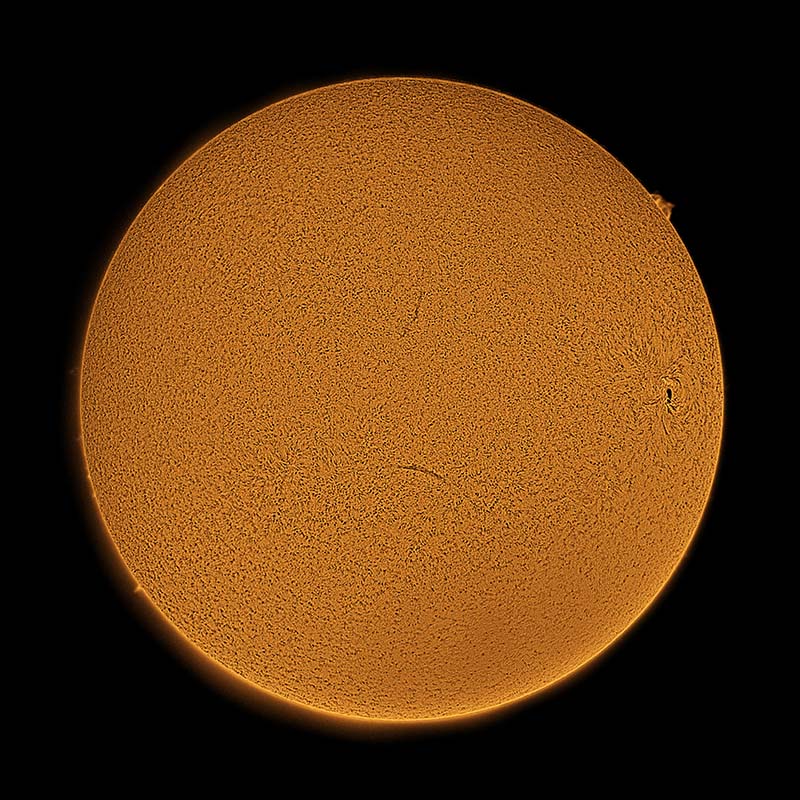 Continued in the next post...