I'm on holiday in rural France.
Fairly clear skies and little light pollution!
Last night I took some pictures from the garden.
Here's an example: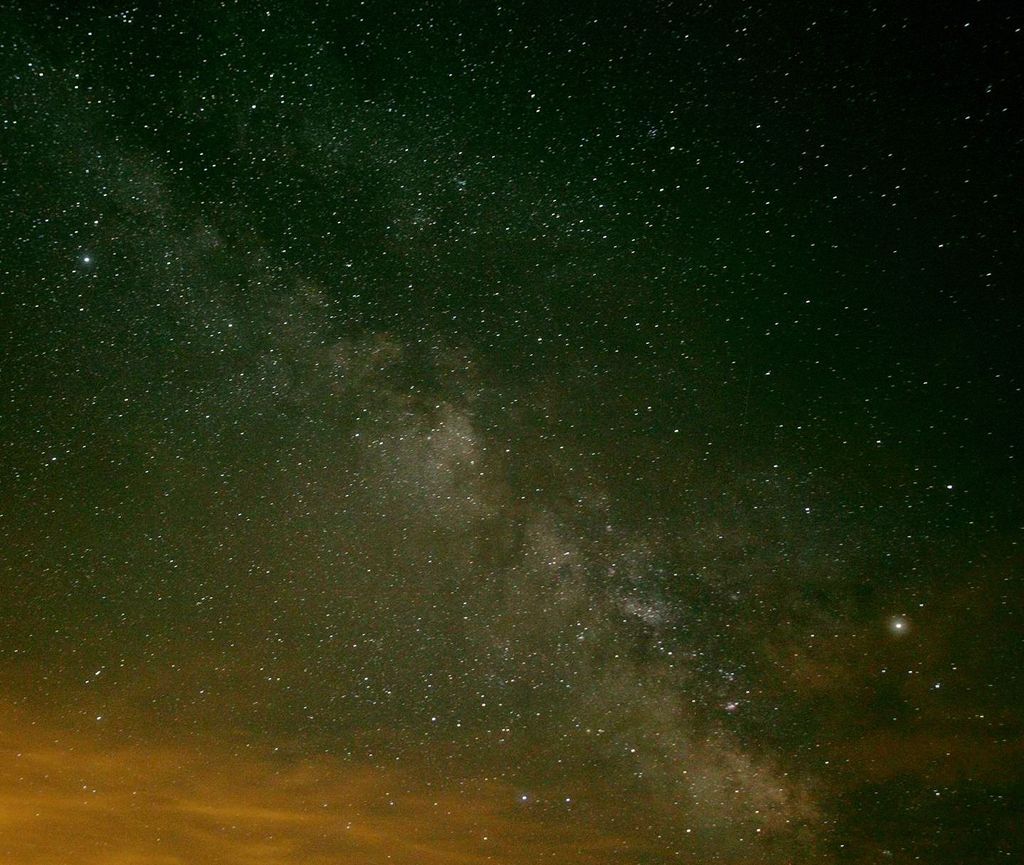 They were taken with a Canon 450D and a Samyang F/20 16mm.
Exposure 30 seconds. ISO 1600.
There were some low floating clouds and the moon was rising.
I shot in raw and jpeg (the picture above is jpeg). I didn't edit it any further.
The stars are a trailing a bit. I guess tonight I should try an exposure of 20 seconds.
I'm afraid the milky way will be less visible.
I read something about stacking and flats, bias, darks etc.
Are flats, darks and bias necessary for stacking?
How many pictures should I take from the same part of the skies?
How many darks, flats and bias should I take?
All suggestions are welcome to enhance the quality of the pictures!