That's an amazing scope! The feature that would be a must for me given how inept I am at it is self collimating. David
Thanks David,
If you liked the original electric collimation system with the 4 button controller then your probably going to love this latest version:
It's now an home-brewed 8-vector low-profile "thumbstick" controller that is oriented to sync with the movement of the the laser return on the barlowed target. A light thumb press in the direction you want the target to move makes it completely intuitive in the dark. It can operate one or both collimation motors simultaneously for side-to-side or diagonal movements as needed.
Speaking of dark, the controller is black in the middle [the flattened stick], with a wide red softly back lit circle and black beyond that. At night it sort of mimics the view of the illuminated return target. As before, the controller is magnetically mounted with a self-retracting cable so it can be used either hand-held or attached to the cage. Here's a pic: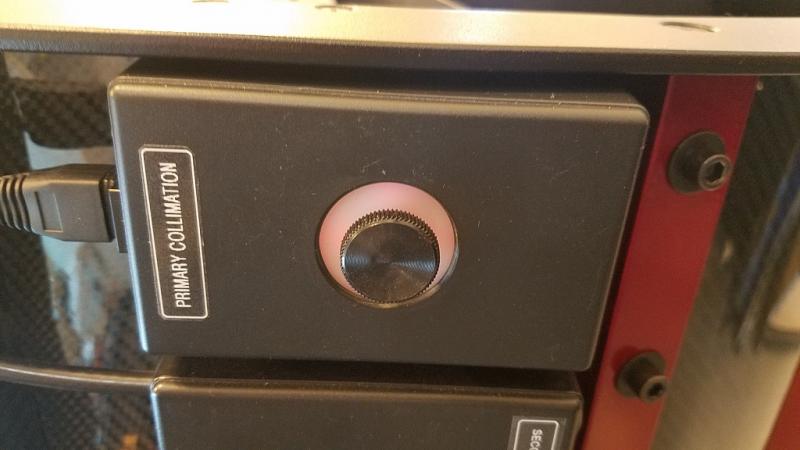 BTW, for scale the collimation control box is about 2" wide x 3" long x 3/4" deep.
Edited by phonehome, 27 November 2018 - 11:42 PM.