I have just bought a Bresser 102L/1350 from the nice people at Telescope Service, to share the ES Twillight II mount with the C90 Mak.
(This is what happens when you read threads with the title "New Bresser long focus achromatic refractors".)
The low price has good WAF (wife acceptance factor) while saving up to a ES 127. And somehow I do feel more like a proper dressed gentleman with the large white tube mounted. I can not describe it better.
To my happy surprise it came with more things than described, 2 focuser extension tubes of 25 and 37mm.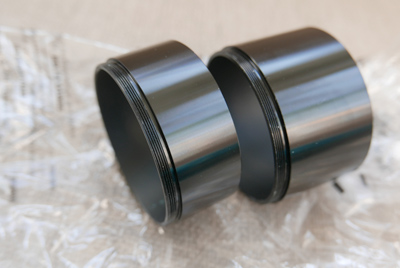 The dew shield is not retractable, but top part can be removed if pulled forward gently, please see attached pic.
To me the smaller hex screws with some glue on looks like collimation adjustments. (There are two more on the back side.) Can anyone with more knowledge share some thoughts on that?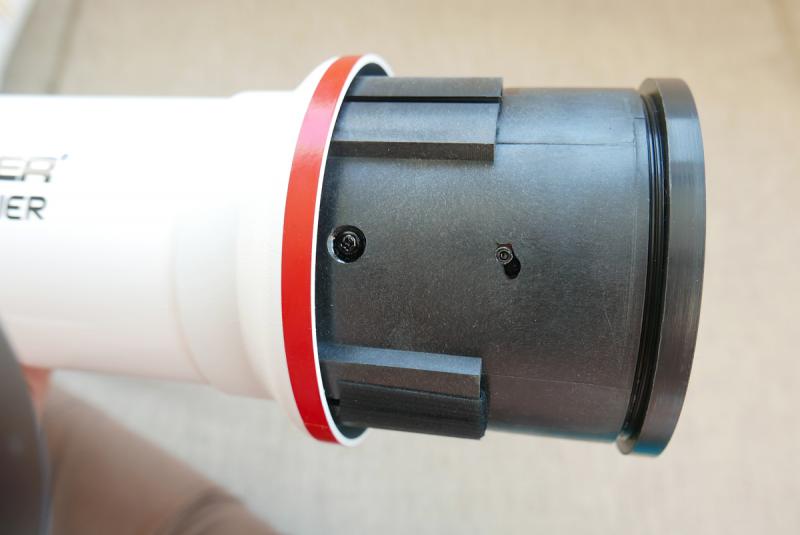 (And yes, first light in the telescope showed a much more pleasing and contrast rich view compared to my Celestron C90 mak, focusing depth is greater and it also puts less strain in my eye, maybe due to less field curvature? I move the TS dielectric diagonal and using same the EP when comparing. I am very satisfied.)