There are so many moving stories here — thanks everyone for reliving the experience through different eyes. I tried to capture my experience and images here:
Belt of Venus | 2017 Solar Eclipse
Our road trip wound up in Broken Bow, Nebraska the night before, but threat of clouds was too much to bear and we bailed westward at 4AM through a horrendous fogscape. We caught the eclipse under perfect skies in the sand hills north of Mitchell. Intervalometers and a scripting program "Solar Eclipse Maestro" let me pre-arrange the shots so I didn't have to fuss with the camera during totality. No way I would've wanted to mess with images otherwise.
A few of the shots:
Corona and Earthshine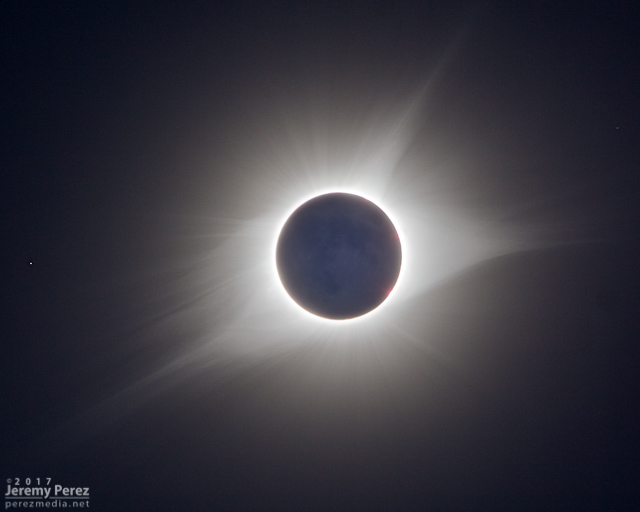 Observing totality in the sand hills north of Mitchell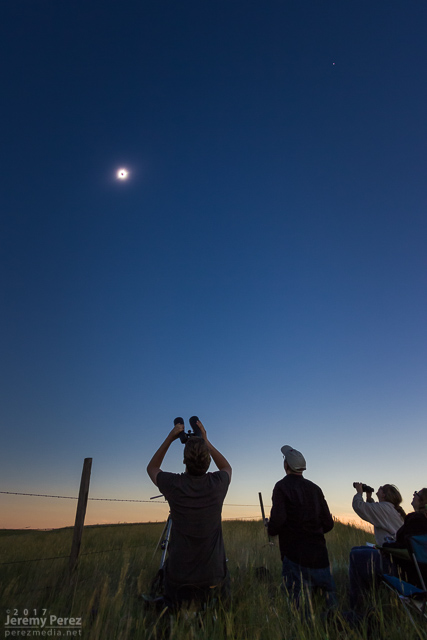 Bailey's Beads at the end of totality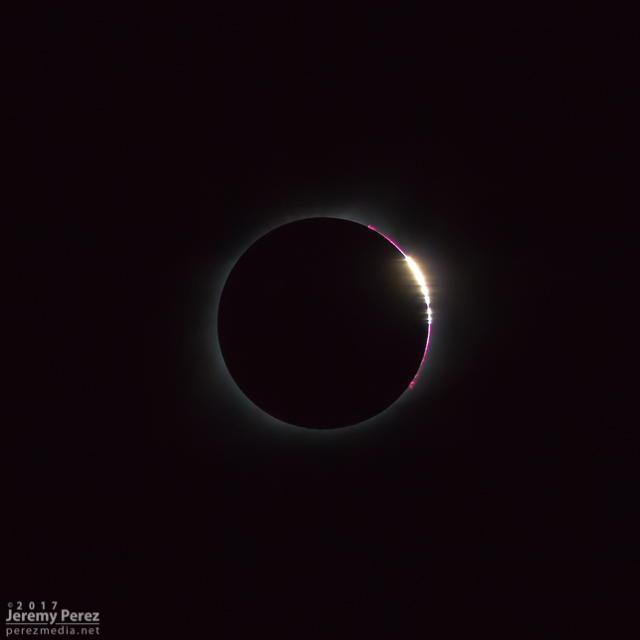 Diamond Ring effect just before totality