I took Amtrak from NY to Denver and drove to Glendo WY, we had beautiful blue skies. However I met a man in the waiting room at the train station in Chicago. He went to Missouri to view the eclipse and got clouded out, He was heart broke and did not even want to talk about the eclipse. So glad that did not happen to us, counting my lucky stars.
I made the mistake of resetting my camera to factory settings then forgot to capture RAW so only JPGs were captured. Next total eclipse I won't even try to photograph it, just observe and be awe struck.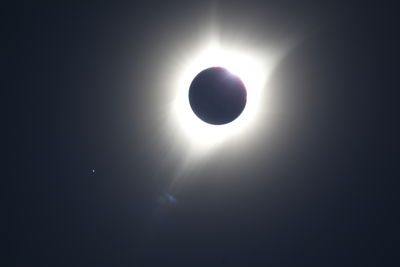 Edited by sink45ny, 30 August 2017 - 10:21 AM.