My guiding has gone to hell and I can't figure out why. Here is a snap of my chart last night: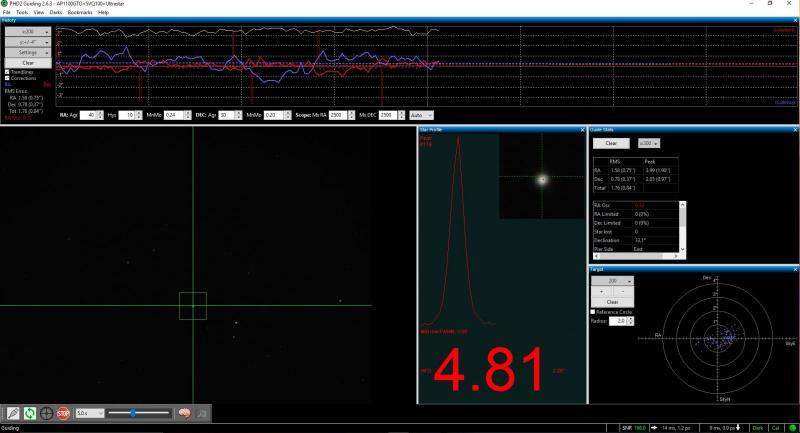 Each time I tried doing a calibration it would fail. I know my PA is pretty reasonable, at least according to PoleMaster: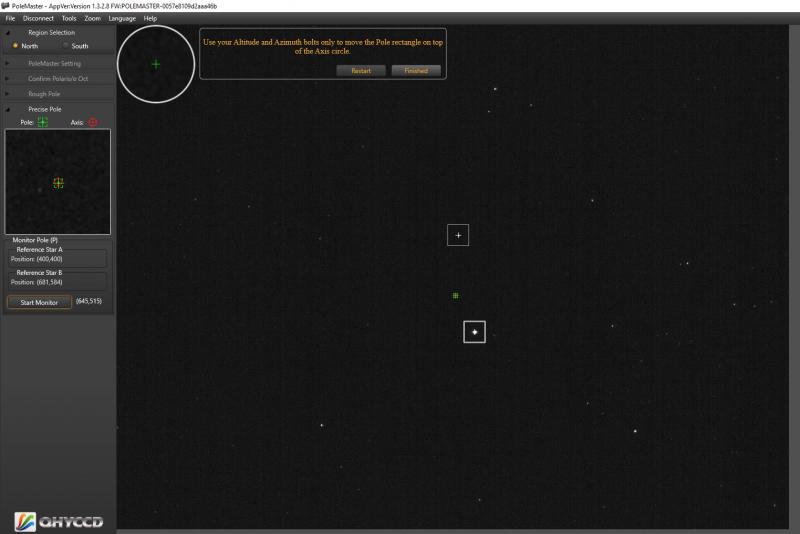 My trendlines for RA and Dec look pretty good in PHD2 as well.
The calibration fails and the RA Osc stays in the red?: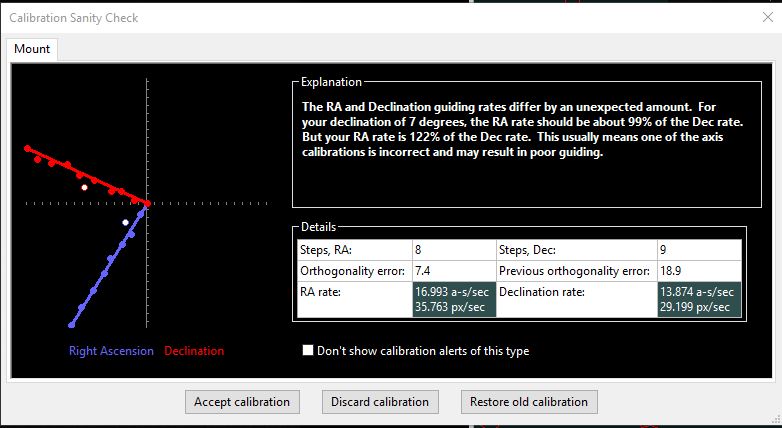 Any ideas, my mount is an AP1100GTO and guide camera is an Ultrastar on a COAG. As far as I know I have all the correct parameters set: