Hello,
moderate seeing today but - before noon high transparency allowed for some nice shots.
First, impressive AR12674: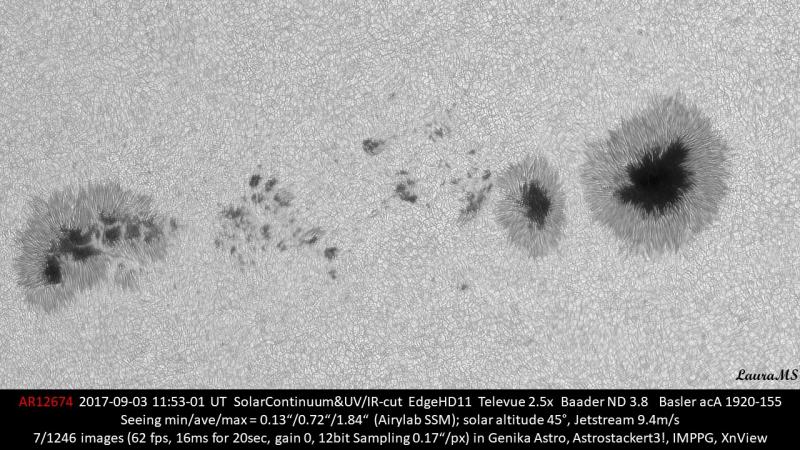 This looks like extremely good seeing. However, the SSM output shows that it was more like the typical high variation of seeing. Patience was needed to have the SSM triggerd to phases of excellent seeing, otherwise seeing was on the order of typical daytime values (2-3 as):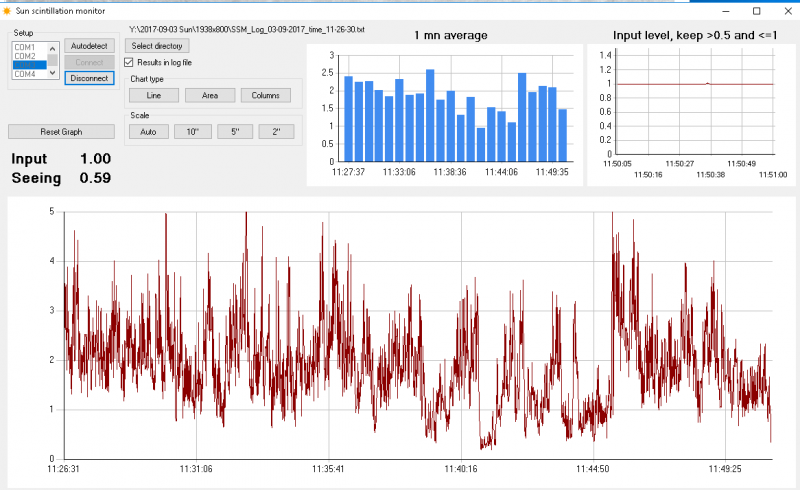 Edited by LauraMS, 03 September 2017 - 06:26 PM.