I started things up tonight and here is a screen shot of PHD2: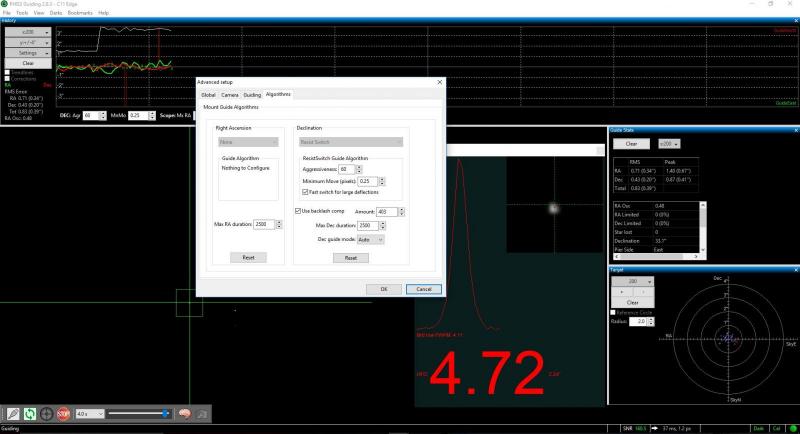 I didn't change anything and now I don't have any RA adjustments and the guiding algorithm for Dec is on Resist Switch - which I have never used (always Hysterisis)? How is this possible?
On a good note the guiding looks good!