I bought an old CG-11 a couple of years ago with the intent of doing astrophotography. It came with the Celestron 492 digital drive which allowed me to pursue that goal though it lacked GOTO abilities and all of the automation features that come with an intelligent controller. Getting up at 2am to spend 30 minutes pointing the scope and framing a new target grew old pretty quick and it wasn't long until I convinced myself that I needed a new mount controller. I weighed my options and decided that OnStep was the best solution for me.
As with all of my projects, life got in the way and it ended up taking almost a year for me to finish this (this is a hobby though, right?). If someone was really motivated, building OnStep could probably be done in a single weekend. I think I probably spent about $150 on the parts not including the use of a 3D printer (which is another one of my hobbies), though that really isn't necessary. Not bad when compared to what it would cost to buy an off-the-shelf solution.
I have used OnStep under the stars probably 5 times now and it was worked flawlessly. The GoTos are spot on, the tracking is perfect, and the INDI (Linux equivalent of ASCOM) driver and Androind app work great. I would whole heartedly recommend OnStep to anybody that is considering looking for a GoTo solution (you are in the ATM/DIY section, after all).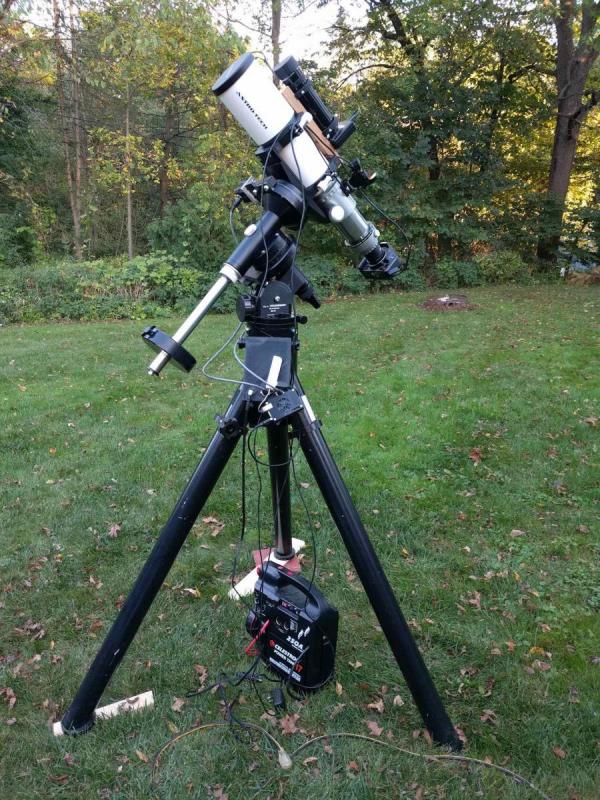 -Ben