Hi all,

I am relative new to using a mono camera with a filter wheel. I have been using a Canon 6D for several years and understand the basics for flat frame calibration. For my 6D, flats were very easy and worked (and continue to work when I use that camera). I would either use my home made light boxes or use the tee shirt sky flat method. I would take flats in AV mode in BYEOS - very easy to take, process and the results for the light frames were good – only improved the stacked light frame image as expected.

Well I am not in Kansas anymore. I recently got an ASI1600MM-C with a 7 position 36mm filter wheel. I have LRGB and Ha, OIII and SII filters from ZWO in the slots. The flat frames have been a big problem in my results. I have used SGP flats calibration wizard and it was rather strait forward. I also recently got a FLAT-MAN from optec and it seem to work well. The calibration wizard, with the highest illumination intensity was 0.4 sec for L, 0.9s for R, G, and B, 7s for OIII, 10s for Ha and 12s for SII to get the SGP pixel level to 25000 with the histogram in the middle. I use the same camera temperature, gain, offset and USB settings that I use for the lights, darks and bias frames. I have process the flats using Pixisight using a dark library to create the masterdark with between 30-60 dark frames per temperature, gain and exposure time and a bias master of 200 frames for each gain condition and temperature. I have checked each bias frame, dark frame and flat frame using blink to check for any banding and do not see anything that look suspicious. I stretched the masterdark and masterbias frames and they look fine with just the expected noise signals.

Here is the stretched bias and dark master frames:
Master Bias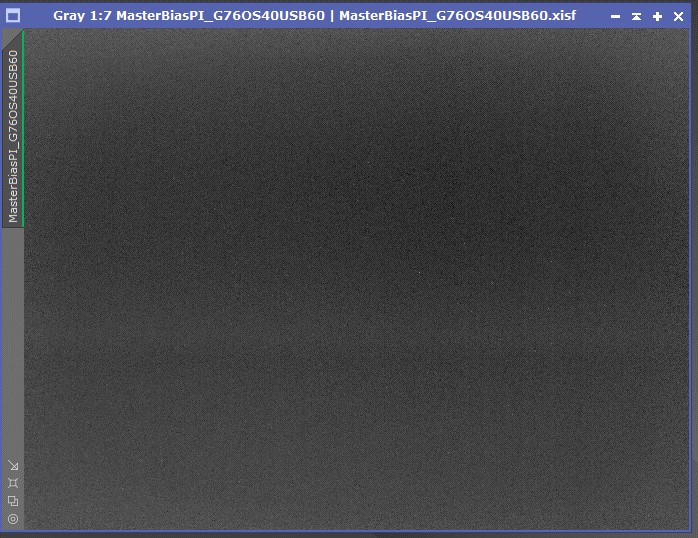 Master Dark 180s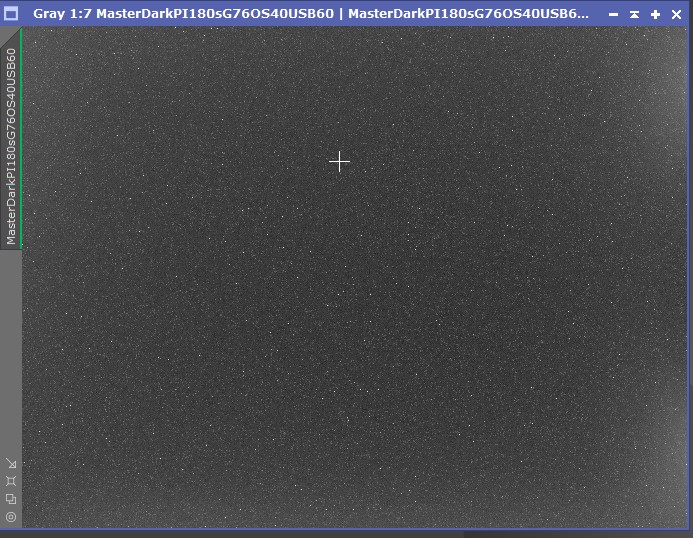 The calibration and stacking processes of the flat frames in Pixinsight seems fine. I am following the Tutorial on YouTube by Richard Bloch which matches the procedure in Warren Keller's book well. My latest unstretched the flats look good. This is the LUM Masterflat fro PI:

At this point you might expect no issues. I wish.