Folks,
I made a drawing on tethered DSLR (in the example Canon EOS DSLR) functional diagram.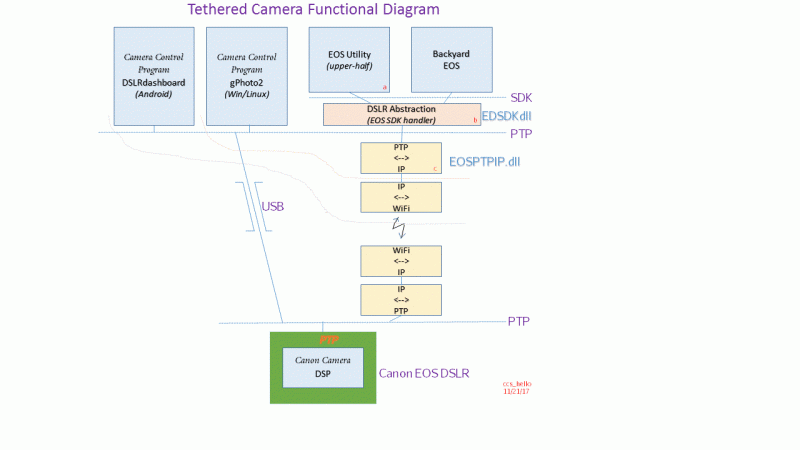 Some keys:
PTP industry standard (lower level) Picture Transfer Protocol
SDK: software development kit (in this example, EOS SDK) which is a higher level camera interface (as camera in abstraction)
(a), (b), and © combined together as part of the Canon overall "EOS Utility" installed software package.
Of course, multiple combinations and permutation possibilities...
Clear Skies!
ccs_hello
Edited by ccs_hello, 21 November 2017 - 09:56 PM.